A Detroit gallery is looking to sell a Banksy mural they had removed from its original location, raising concerns from some local art lovers.
Banksy, the elusive British street artist who's received plenty of acclaim and criticism for his high-profile work, reportedly painted a mural in an abandoned Detroit factory in 2010. The expansive and crumbling Packard Plant was sold last year to a developer who plans to renovate it, but in the past it has been a magnet for urban explorers, photographers, graffiti artists and scrappers looking to profit off any valuable material in the building.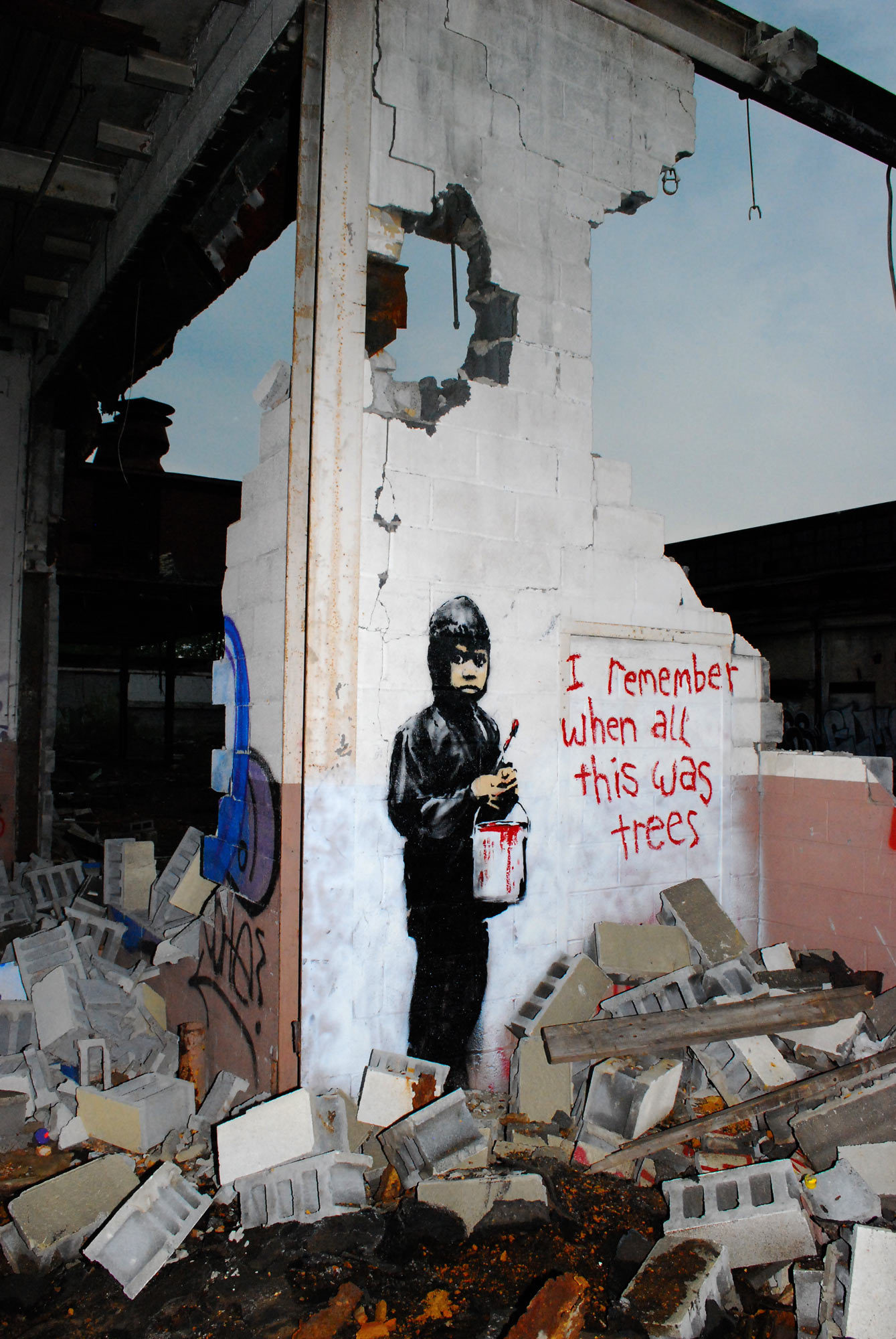 The Banksy mural at the Packard Plant. Photo courtesy Randy Wilcox / Detroit Funk.

The 555 Gallery came under fire when they removed the mural (and the wall it was painted on) from the Packard Plant in order to preserve it. Some critiqued them from taking the work from its original location; the building owner sued. According to the Detroit Free Press, the gallery received ownership as part of a $2,500 settlement.
Now, the gallery has decided to sell the piece in order to support their operations, as first reported by Motor City Muckraker.
"We just got to a point with our operations where we really need to figure out how to stabilize our overall facility," said 555 Executive Director and Co-founder Carl Goines. Goines told The Huffington Post that the gallery, a 501(c)3 non-profit run by artist volunteers, wants to raise money to expand their education programming and provide more space for artists-in-residence. Operating in the first floor of a former police precinct, they need to renovate the second floor before it can be used.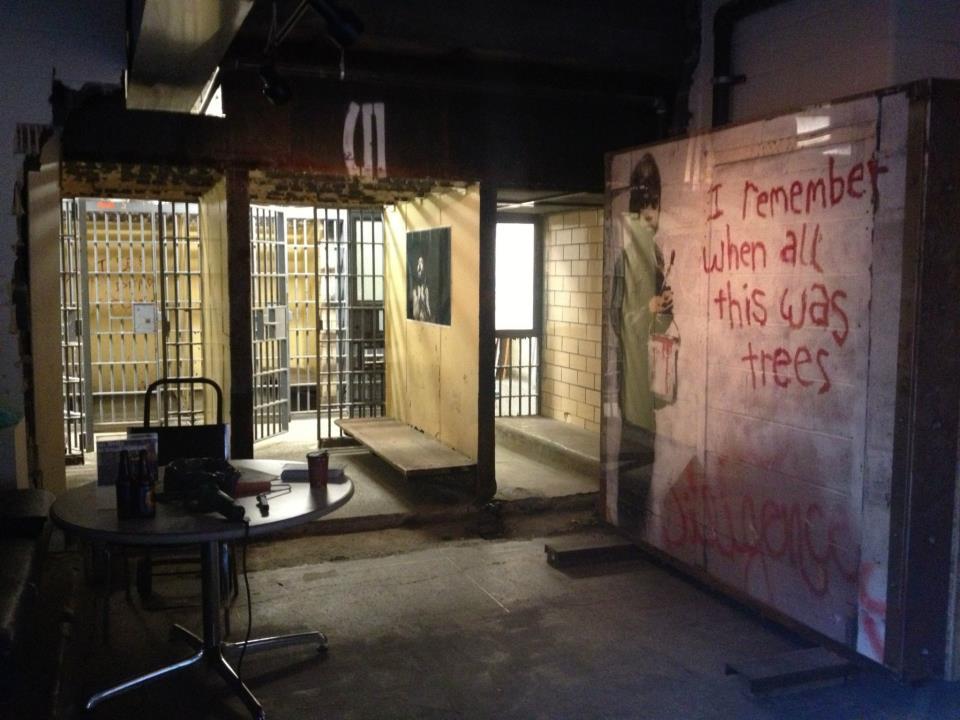 Courtesy 555 Gallery.
"The big picture goals require more funding," Goines explained. "This led to making a hard decision [to sell the Banksy piece]. It's certainly one of our most tangible assets."
On 555's Facebook page, some have criticized their decision to sell.
"You should feel ashamed," commented John Chuckran. "Taking a piece of art that belongs to everyone and using it to suit your own needs is wrong."
555's decision to first remove and then sell the Banksy mural raises questions about the value of bringing street art and graffiti into traditional gallery settings and collectors' hands. As street art's popularity has grown over the years, it's become more represented in the commercial art world.
Last month, a Banksy mural sold for $575,000. Police are also currently looking for a man accused of attempting to steal part of a New Orleans cinderblock wall bearing a Banksy mural.
"Graffiti isn't meant to last forever," Banksy said in a 2010 interview with the Age. "I'd prefer someone draw a moustache and glasses on one of my pieces than encase it in Perspex."
Others have spoken up to show their support for 555's decision to sell.
"A piece of art was preserved, rather than allowed to be destroyed... and now may be used to support the growth of many other artists," Scott Donaldson wrote on Facebook. "What could be more 'right' than that?"
Goines said they have received initial inquiries about purchasing the Banksy piece and are looking into options that would keep the piece in the public eye.
"It's going to provide resources for artists, which we think is beneficial for the community and for greater metro Detroit," he said.
BEFORE YOU GO
PHOTO GALLERY
Banksy In NYC