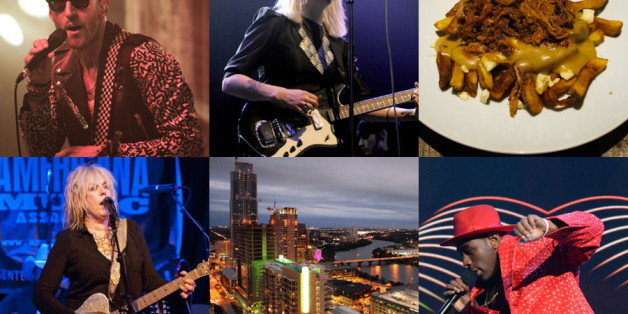 It's that time of year again. The snow is melting, the birds are chirping and the indie bands are migrating to Austin, TX.
South by Southwest, the formidable music festival that takes over nearly every inch of the Texas city, begins this week, ushering in seven days of indie artist worship. Largely unknown groups rub elbows with mainstream giants (Foster the People? Stephen Malkmus? Are you there?), amounting to a hot and humid orgy of singing, moshing, drinking and soaking up the southern sun. Long live the festival world!
For those of you traveling to the depths of Texas for this annual bonanza, you're likely aware of how overwhelmingly impossible it is to navigate the sea of venues, parties and house shows scattered about Austin. Do you need a badge? Did you RSVP? How far is East Austin from South Congress? Confusion is bound to happen, but here on HuffPost Arts & Culture we believe everybody deserves a helping hand.
So, we've compiled our list of the 14 parties you should actually attend. Break out your calendars and add these events to your list -- the rest, you might as well skip them and head to Torchy's.
1. Fader Fort
Little Dragon on Wednesday, Chromeo on Thursday, and Julian Casablancas and Rick Ross on Saturday. From synthpop to electrofunk to rap, you don't need a badge but you need to have RSVPed. (Wednesday, March 12 to Saturday, March 15 at 1101 E. 5th Street)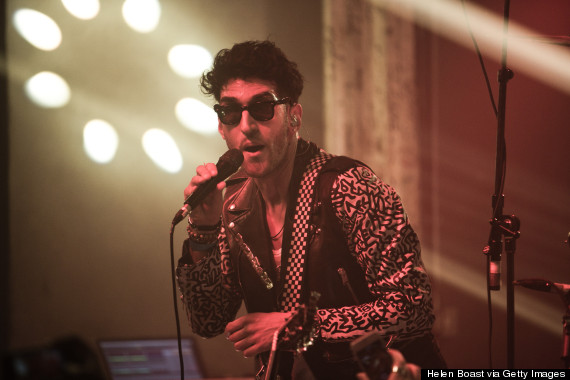 We'll be seeing Jetta (Monday), Future Islands (Tuesday), Betty Who (Wednesday), Warpaint (Thursday) and Real Estate (Friday) at the Spotify House this year, and they'll be joined by dozens of other indie acts. RSVP! (Monday, March 10 to Friday, March 14 at 901)
3. SPIN Party
Dum Dum Girls, Angel Olson, Lydia Loveless -- the party is chock full of established and emerging female acts we love, and it's free with RSVP (priority access given to badge and wristband-holders, like usual). (Wednesday, March 12 @ 12pm at Mohawk)
4. Consequence of Sound at Hype Hotel
Three bands we're excited for: Hospitality, Wye Oak and Against Me! Hype Hotel (which runs Tuesday, March 11 to Saturday, March 15) is generally a good bet for good music -- long lines will greet you every time, but if you RSVPed, you should check it out. (Wednesday, March 12 @12pm at 505 East 7th St)
5. Vans
If you want to see what Tyler the Creator has in store for SXSW, this is one of a few opportunities to do so. Other acts include Cerebral Ballzy, Jacuzzi Boys and Dave Hause. (Wednesday, March 12 @ 7pm at Mohawk)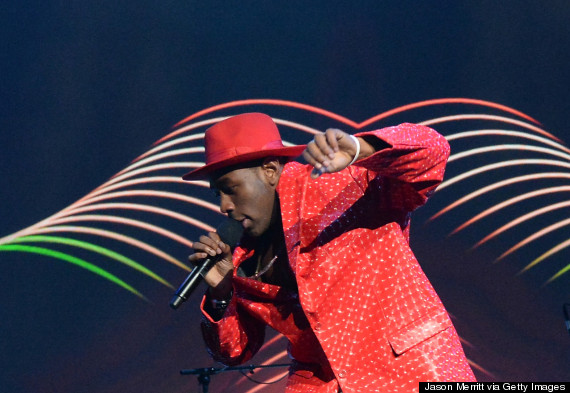 Rachael Ray isn't exactly a name we'd normally associate with the music industry, but there's no denying the mainstream appeal of her SXSW showcase at the barbecue haven, Stubb's, which includes performances by Ceelo Green and Blondie. Turns out her husband, John Cusimano, fronts a rock band, so there's that. (Saturday, March 15 from 11am to 5pm at Stubb's)
7. The Windish Agency Annual Day Party
You can basically assume Mohawk will have something going on at all times during SXSW 2014. This party features Phantogram, Linus Young, Chet Faker, Jungle and Bad Suns. (Friday, March 14 from 12pm to 6pm at Mohawk)
8. M for Montreal's Free Poutine Party Feat
Did the words "free poutine" not convince you already? If you need more of a push, the party will showcase Quebec Francophone and Anglophone artists ranging from hip-hop acts to electronic musicians. The must-see artist thus far on the bill seems to be Kaytranada. (Thursday, March 13 @ 6:30pm at Maggie Mae's)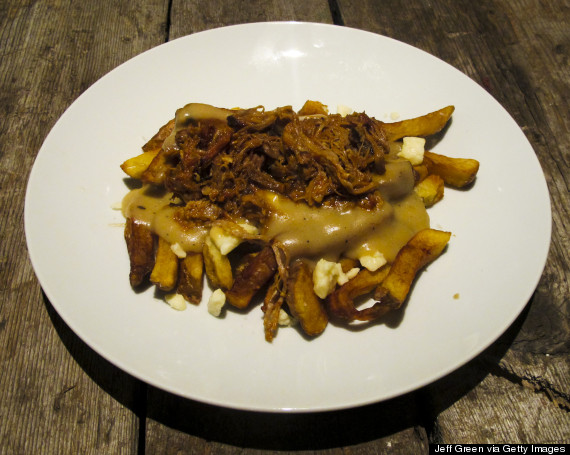 9. Death and Taxes East End 2014
Tokyo Police Club is headlining this show, and the theme is #homesickphilly. Bonus: There are free drinks from 5pm to 6pm, provided by Victory Beer and Alibi Whiskey. (Thursday, March 13 from 1pm to 7pm at Cheer Up Charlies)

10. Pandora Discovery Den
The lineup boasts artists from Mobb Deep to Matisyahu to Black Lips to Albert Hammond Jr. Plus Lucinda Williams and Tyler The Creator are set to play. (Wednesday, March 12 to Saturday, March 15 at The Gatsby)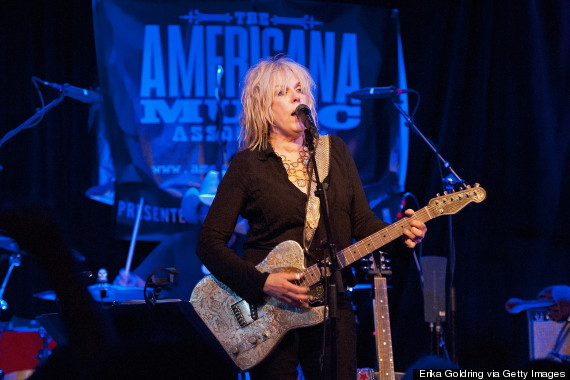 11. SXSW Outdoor Stage at Butler Park
Foster the People are playing on one day and Childish Gambino on another. It's open to the public with free Guest Pass wristbands, available in advance or on-site at the event (though Badge and Wristband holders don't need the pass). (Thursday, March 13 to Saturday, March 15 at Butler Park)
12. Universal Music Showcase 2014 (Day One)
If you like both Tove Lo and The Kooks, this one's for you. (Thursday, March 13 @ 12:15pm at Palmdoor on Sixth)
13. Waterloo Records
The Austin-based independent music and video retailer is hosting a slew of acts: Hospitality, Mary Lambert, Gary Numan, Protomartyr and The 1975 to name just a few. (Wednesday, March 12 to Saturday, March 15 at Waterloo Records)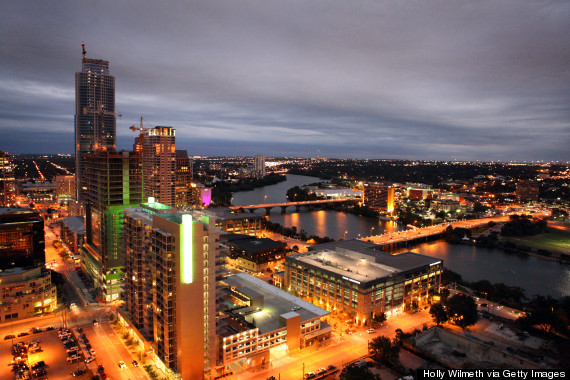 Pitchfork, the almighty music ratings authority, will be in Austin from Tuesday, March 11 to Friday, March 14. We recommend checking out Wednesday's lineup including Speedy Ortiz, Perfect Pussy and Ex Hex. (Wednesday, March 12 @ 12pm at French Legation Museum)
BONUS: The Austin Music Awards Show
Join The Austin Chronicle in celebrating everything that is Austin music. In the past, the awards show/ceremony has honored acts like Gary Clark Jr. and welcomed special appearances from the likes of Pete Townsend. This year, Lucinda Williams is gracing the stage. Tickets available here. (Wednesday, March 12 @7:55pm at the Austin Ballroom in the Austin Convention Center)
Our final piece of advice: RSVP to everything. Be early. Drink water. Have fun!