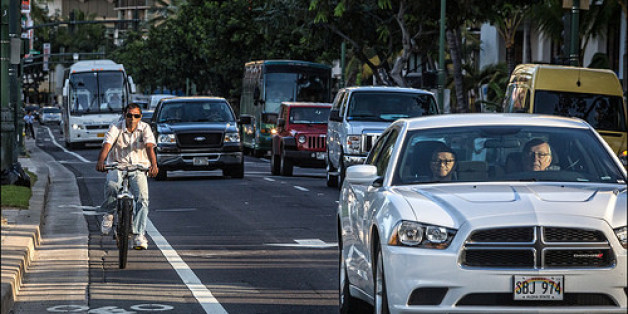 On a rainy evening, Jeff Mikulina was biking up Punahou Street near Central Union Church when a car whizzed by him so close that the driver hit him with his rearview mirror, knocking him into the curb.
The driver slowed down for a few seconds before peeling away, leaving Mikulina soaking wet and bloody on the side of the road.
"I don't blame people that feel freaked out or unsafe" biking on Oahu, said Mikulina, an avid biker and executive director of Blue Planet Foundation, a clean energy advocacy organization.
Read more on www.civilbeat.com