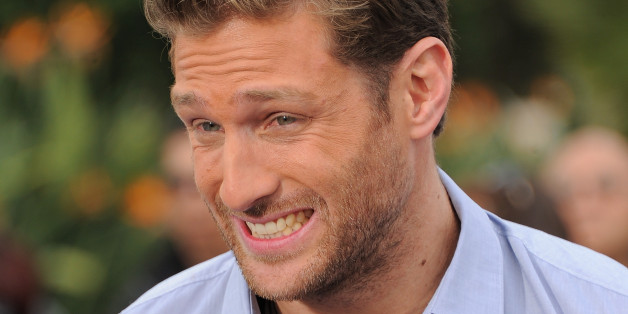 If you've been watching this season of "The Bachelor," then you know it's probably the MOST dramatic season yet. (Cue the Chris Harrison voiceover).
It's understandable when all of us viewers (whether you love or hate the show) complain about Juan Pablo's annoying idioms and utter lack of emotional attachment to anyone other than his daughter, Camila. But, you know it's bad when Juan Pablo agrees …
"The Bachelor" star tweeted to promote the series finale on Monday, March 10, and said what we've all been thinking:
The day has COME... Finally TODAY the soap opera comes to an END... 😃

— Juan Pablo Galavis™ (@JuanPaGalavis) March 10, 2014
So, let's get this straight.
Even THE Bachelor himself thinks this whole season (and debatably the whole show) is one, big soap opera? For once, Juan Pablo seems to really know what he's talking about!
So, on that note, let's take a look back at Season 18 -- in all its melodrama -- from the beginning.
One of the girls, Clare, was crazy enough to fake a pregnancy right off the bat and still made it to the final two.

The stress of it all lead one girl to drink a little (or a LOT) too much and put on quite a show.

One man dating 27 women is asking for confusion and heartbreak, like the time Kylie thought her name was called, but it wasn't.

There's always the character who is a bit more open with her body. Gotta spice things up …

Juan Pablo has always made sure to push the girls to the edge of their comfort zone and a bit into the panic range. Remember when he asked Andi to pose naked?

As in any good soap, alliances formed and rivalries blossomed, notably between our final two, Nikki and Clare.

To cement the similarity, it's been impossible to tell who is actually the crazy one.

Meanwhile, Juan Pablo is just going along his merry way -- confused as ever. Whether it's the girls, his grasp of the English language or his unwillingness to emote, our protagonist is always a few steps behind.

Of course, this lead him into a few muddy situations: for one, the time he had a late night "swim" with Clare and blamed her for inappropriately coercing him.

Or the time he eliminated Cassandra on her birthday, which led to her breakdown about how long she's been waiting to find the love of her life. (Keep in mind that she was turning 22 years old.)

Of course, not everyone blindly swooned over Juan Pablo's Latin charm. His obvious favorite, Sharleen, turned the tables and disappointed our main man.

Others, like Renee, fell in love before getting sent home.

As our soap comes to an end, tensions are high and drama begins to unfold … like the time Andi gave up and pointed out all of Juan Pablo's obvious flaws.

At the end of the day though, there is only one thing any of us can say.

Tune in for the season finale of the Bachelor Monday, March 10, at 8/7c.
BEFORE YOU GO
PHOTO GALLERY
Bachelor Contestants 2013