Kim Keever's gorgeous photographs capture violent ocean waters, sprawling mountain ranges and vein-like river systems drenched in the powdery pigments we'd expect to find on a fictional planet far, far away. While they look suspiciously real, hints of too-pure yellow and saturated blue give the game way. Keever's images are not reflections of the natural world, instead, they're snapshots of artificial landscapes he's created in... fish tanks.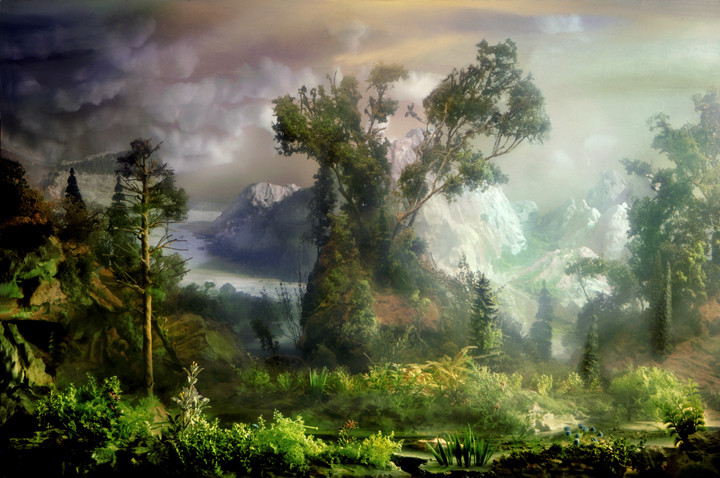 It's hard to believe, but Keever's photographs reveal artificial environments the artist has crafted inside six-foot long, 200-gallon aquariums. Constructed images, pigments, pillow stuffing and water mix within the tanks to create ethereal aquascapes -- images that mimic scenes from the Andes Mountains to the Amazon River.
"It is amazing how some things mimic examples in the real world. Paint will flow through the water like cloud
formations we see every day," Keever explained in a press release. "It's an excellent example of fractals... mathematical and visual mimicry of large and small systems."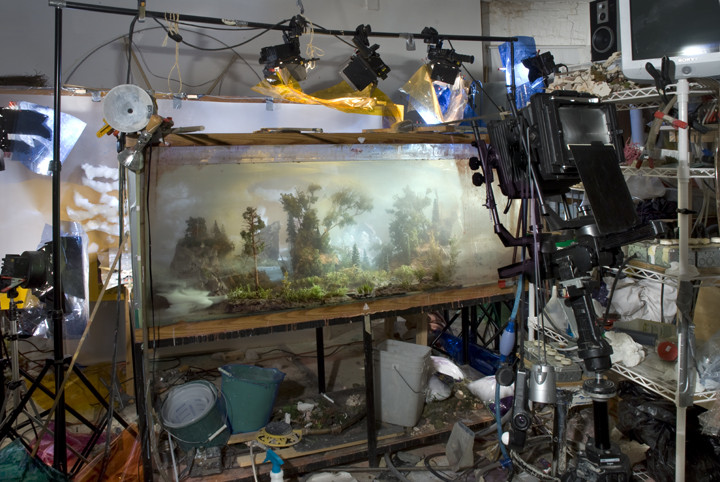 Keever takes hundreds of photographs of each of his landscapes -- miniature realms that blow your old school dioramas away. Like a Caspar David Friedrich or J.M.W. Turner painting pushed to the limits of hyperrealism, the works land somewhere between the birth of the universe and a post-apocalyptic afterlife. And, like we mentioned, it all takes place in the confines of a fish tank.