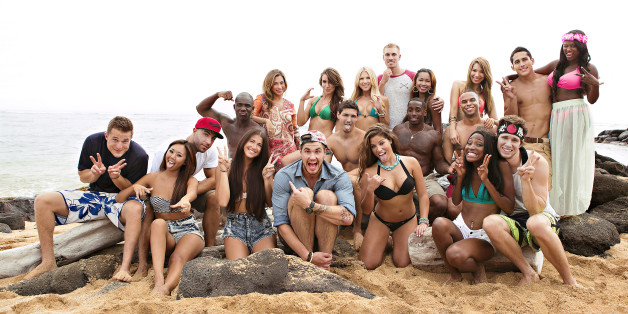 If you cringed all the way through "The Bachelor," or were repelled from tuning in entirely, we found a different dating show to fill that guilty pleasure void.
MTV's "Are You The One?" takes 10 young women looking for love and puts them through an extensive matchmaking process, including psychological evaluation and interviews with the participant's family members and exes. With this information, "Are You The One?" then finds 10 men -- one a compatible match for each woman.
All 20 people are put in a house and have to determine which person is their "perfect match." If the entire cast can correctly pair up with their predetermined soul mate, they split a million dollars. Not a bad gig.
On "Are You The One?" there's a guaranteed match for everybody, a step up from "The Bachelor's" uneven playing field. Regardless of who stars as the coveted bachelor -- whether it's the polarizing Juan Pablo or a less controversial character -- lots of people understandably detest the idea of 27 women fighting for the attention of one dude.
Of course, since no one on "Are You The One?" knows which person is their supposed match, there are conflicts of interest when women become interested in the same male and vice versa. Still, the MTV show's outcome is a lot more hopeful than "The Bachelor," as all but one woman (if not the entire cast) are destined to leave "The Bachelor" alone, without ever getting a glimpse at love.
If you hate "The Bachelor" simply because it's a shallow reality dating show, then "Are You The One?" won't do you any favors either. But if overdramatic, crazy-suspenseful dating shows is your thing, then congratulations! You've found your perfect match.
"Are You The One?" airs Tuesday at 11 p.m. ET on MTV.
BEFORE YOU GO
PHOTO GALLERY
Bachelor Contestants 2013