CHICAGO -- For Palos Park, Ill., mother Katie Driscoll, it all started with one photograph.
When Driscoll's sixth child was born, the mother of five boys was happy to have her first girl. The news of her daughter having Down syndrome did not diminish her excitement.
"I didn't want people to feel sorry for her or for us because I was proud of who she was," she told The Huffington Post.
So, Driscoll picked up her camera and started taking pictures of her daughter, Grace -- photographs that would eventually be shared with the world.
Before long, the photos turned to blogging, and blogging eventually became a full-fledged campaign, titled Changing the Face of Beauty and aimed at urging companies to include images of people with disabilities in their advertisements.
"I believe imagery is the strongest form of communication we have. It's such a visual world that when we see something, we believe it," Driscoll said. "That's why advertising is so powerful."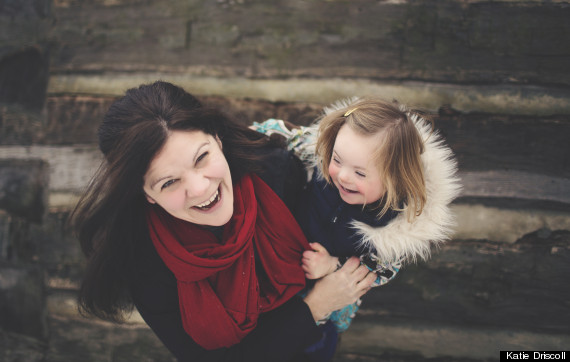 Driscoll with her daughter, Grace.
Driscoll's campaign began in earnest in the autumn of 2012 when Steve English, a friend of hers, asked if she would allow Grace to be featured in the catalog for his Chicago-based flower shop's fair-trade clothing line. Less than two years later, Driscoll's already notched a number of successes.
She immersed herself in photography, largely teaching herself the craft, and spends whatever free time she can find emailing companies to ask if they'd consider including individuals with disabilities in their ads. While she said her inquiries often went ignored in the past, she's getting many more responses these days, often from retailers indicating the disparity wasn't even "on their radar."
Among those replies was one from actress and author Tori Spelling's Little Maven children's clothing line last fall. The result of which was a holiday lookbook that included Driscoll's daughter. Driscoll is continuing to work with Little Maven.
Driscoll also was in touch with British retailer Boden before they unveiled an ad campaign featuring a child model with cerebral palsy last year.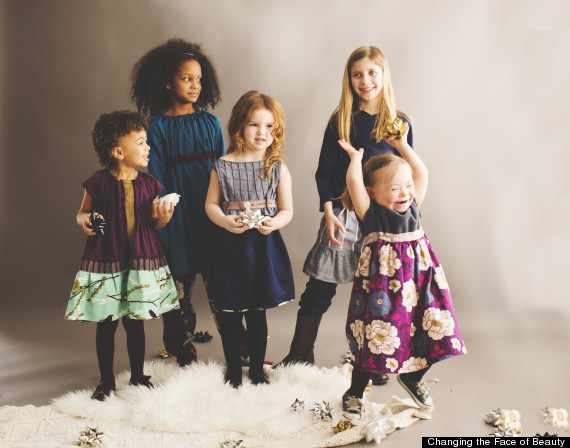 Driscoll's daughter Grace (far right) featured in photos for Seam Collection's fall 2014 line.
The recent inclusion of the first model in a wheelchair during New York Fashion Week is further evidence that in the future disabilities could become a non-issue in the modeling industry, Driscoll says.
"I think people are hearing and seeing the response from our world and realizing that it does make a difference to a large portion of population," she said.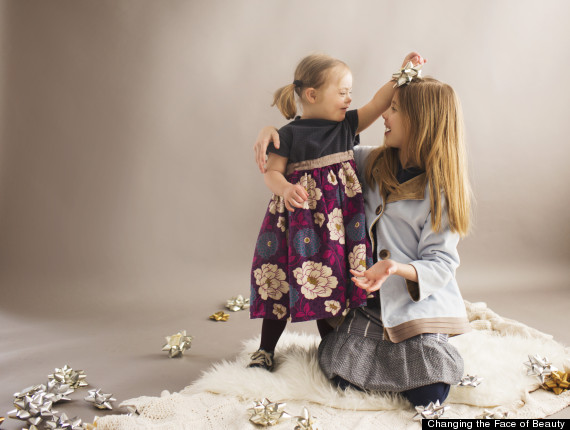 A photo of Driscoll's from the Seam shoot.
One of her latest partnerships is with Seam, a clothing collection based in Boston.
Seam founder Cindy Estes told HuffPost she was contacted by Driscoll about having photos done for her 2014 fall line and that the results, a shoot featuring Driscoll's daughter Grace, worked out "beautifully."
"The heart of what she is doing is so spot on," Estes said. "It's just so right and such a heartfelt message that I'm excited to be a part of it and continue to do so. When you see the joy in Grace's face in these photos, it's infectious."
While the campaign started with her own daughter's infectious smile, however, Driscoll says her aim extends far beyond her own family. She pointed out that, according to a recent study, just 44 percent of adults ages 21-64 with an intellectual disability are in the labor force, compared to 83 percent of those without disabilities. Driscoll believes perception is at the root of that disparity.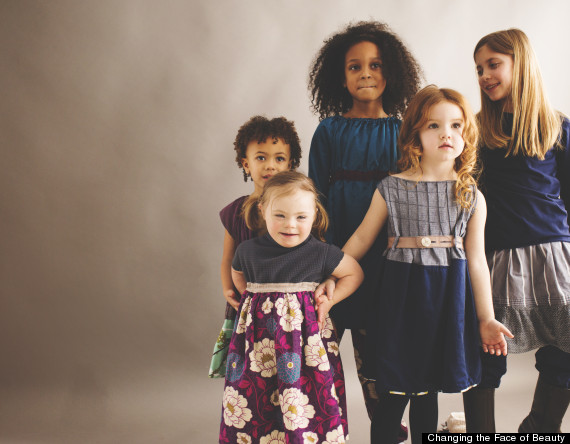 From the Seam shoot.
As she looks ahead to 14 years from today, when her daughter will be entering the workforce, she hopes her efforts will have successfully made it clear to the world that those with disabilities are beautiful, valuable and capable.
"The perception is that they can't do it and that's decided before they even open their mouths," Driscoll said. "But every time a person is exposed to an individual with a disability, it breaks down those barriers and that perception."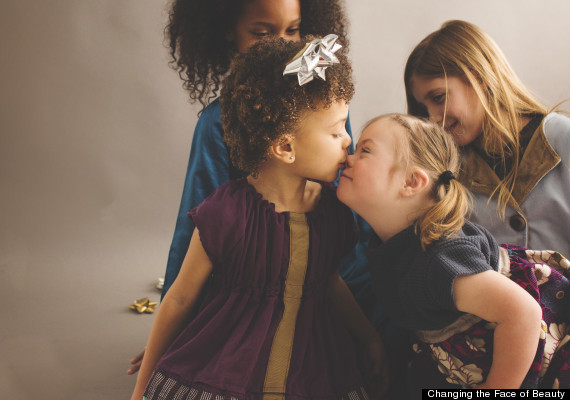 From the photo shoot for Seam's fall 2014 line.
"Hopefully the next 14 years will give people some more exposure to individuals with disabilities and show them that they are capable," she said. "Give them a chance to open their mouths and prove it at least."