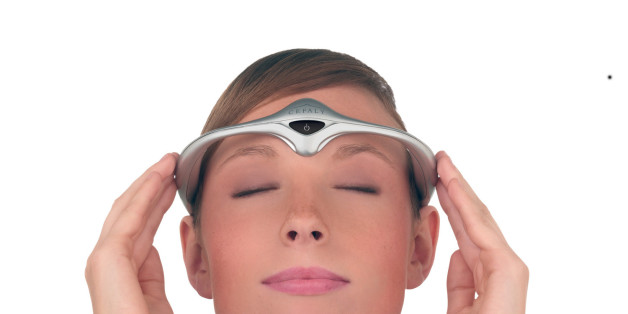 The first device that prevents migraines was permitted to be marketed Tuesday, March 11, by the Food and Drug Administration.
The transcutaneous electrical nerve stimulation device, called Cefaly, is battery-powered and available by prescription. It looks similar to a headband, and involves a self-adhesive electrode being positioned in the center of the forehead.
The device works by targeting the trigeminal nerve, which the FDA notes is linked with migraine headaches. An electrical current is sent through the electrode to stimulate branches of this nerve, which leads to a tingling sensation.
Cefaly is only meant to be used once a day for 20 minutes, and should only be used by people 18 and older.
It "provides an alternative to medication for migraine prevention," FDA Office of Device Evaluation director Christy Foreman said in a statement. "This may help patients who cannot tolerate current migraine medications for preventing migraines or treating attacks."
The FDA decision was made based on safety and effectiveness data from 67 people, as well as patient satisfaction data from 2,313 people. Researchers learned that while the device did not make migraines less intense or completely prevent them, it did seem to decrease days with migraine each month, as well as use of migraine medication.
Typically, frequent migraine sufferers are prescribed medication to prevent migraines, such as beta-blockers, calcium channel blockers or antidepressants. However, many of these drugs come with side effects, and some people with certain conditions cannot take them, according to the American Headache Society.
Late last year, the FDA approved marketing of the first device to relieve migraine pain preceded by aura, called the Cerena Transcranial Magnetic Stimulator.