On March 14, 2010, filmmaker Gareth Edwards premiered his first feature, "Monsters," at the South by Southwest Film Festival in Austin, Texas. Just about four years to the date later, in a packed theater at The Ritz in downtown Austin, Edwards debuted 10 minutes of his follow-up film, a little something called "Godzilla," for the first time in a public setting.
Noting that the film's temporary score would have cost Warner Bros. and Legendary Pictures "hundreds of thousands of dollars" were the sequence to screen with that as accompaniment, Edwards revealed that composer Alexandre Desplat had fast-tracked an exclusive score piece for the scene, the director's "favorite in the movie."
If that's the case, expect "Godzilla," out May 16, to please a great many fans. While not finished -- some of the effects work had not been animated just yet -- the scene was terrifying and massive. Edwards' Godzilla, which he designed with help from Toho, is around 600-feet tall, big enough to cause a massive tsunami upon leaving its ocean home. In the scene, parts of which can be seen in the latest trailer, Godzilla makes landfall in Hawaii, leaving mass levels of destruction in its wake. (Even Roland Emmerich, who directed his own "Godzilla" movie, would likely be impressed with Edwards' ambitious scale.)
The section of "Godzilla" that Edwards screened at SXSW ends with the full reveal of Godzilla, roar included. It's the kind of moment that will elicit chills in context and out: the crowd of "Godzilla" fans, who had just sat through the 1954 original film before Edwards took the stage, reacted with a partial standing ovation upon its completion.
Afterward, Edwards answered some questions about "Godzilla." The three best takeaways from that Q&A are below.
Bryan Cranston Isn't In "Godzilla" Because Of Walter White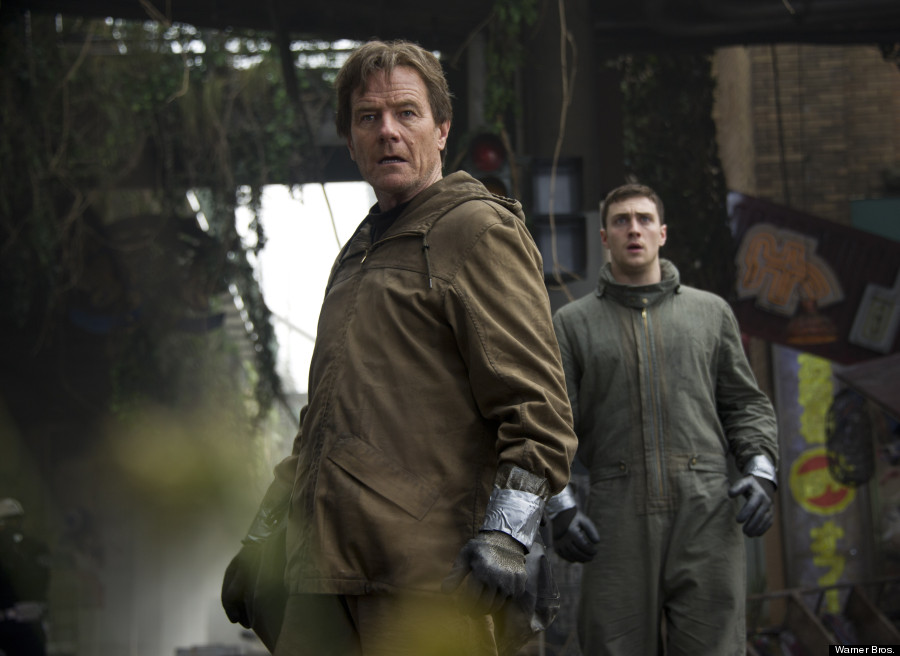 "Godzilla" marks Bryan Cranston's first major screen project since "Breaking Bad" ended in September of last year, but it's not a role he booked because of the acclaimed series.
"There's a main character in our film, and I just couldn't help but picture Bryan Cranston the whole time [we were developing the script]. But it's not from 'Breaking Bad'!" Edwards said, revealing his secret shame. "I've never really seen 'Breaking Bad.'"
Instead, Edwards said he was drawn to Cranston because of his body of work, "even in 'Malcolm in the Middle.'" The director also (jokingly?) praised Cranston's guest appearance on an episode of "Airwolf" in 1986 as "incredible work."
Even Edwards Doesn't Know How They Made The Godzilla Roar
Edwards worked with sound designer Erik Aadahl ("Transformers: Dark of the Moon," "The Tree of Life," "Argo") to create Godzilla's famous roar, but even the director isn't sure how the finished product was created.
"Erik won't tell me how he did it," Edwards said, before discussing how the scream was created for the 1954 version.
"They had a double bass and a leather glove with some resin on it. For some reason, it was a fluke, and they got this particular sound and they never repeated it," Edwards said. "We bought a double bass, a leather glove and some resin. We wasted a lot of time trying to do this roar. I keep asking him what it is, but Erik says he'll tell me when the film is over because if you know, it'll spoil it. You'll always hear that sound [instead of the roar]."
Don't Expect This "Godzilla" To Have A Bombastic Ending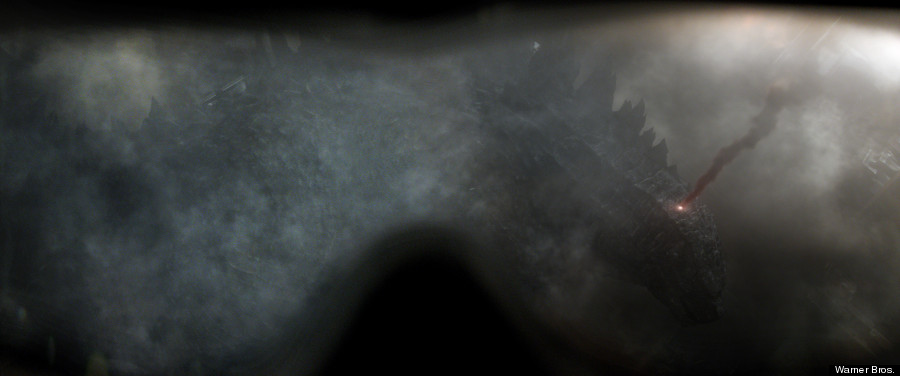 Edwards praised Ishirô Honda's 1954 original "Godzilla" for its darkness and simplicity, specifically its finale, a solemn sequence that treats the death of Godzilla with great weight and pathos. "The idea to end a movie with a profound, beautiful moment where it's very sad," Edwards said, trailing off. "I'm not going to say anymore." Do with that information what you will, but maybe bring a packet of Kleenex when "Godzilla" debuts on May 16.
BEFORE YOU GO
PHOTO GALLERY
Stars At SXSW