Hot dogs are one of those gloriously uncomplicated foods that are a cinch to make. Just in case you're having difficulty, however, Nostalgia Electrics is here to help with its Pop-Up Hot Dog Toaster. Boiling a dog in water and sticking the bun in a toaster or on a grill sounds doable, but why would you go to all that trouble when you can just stick it all in one, compact toaster?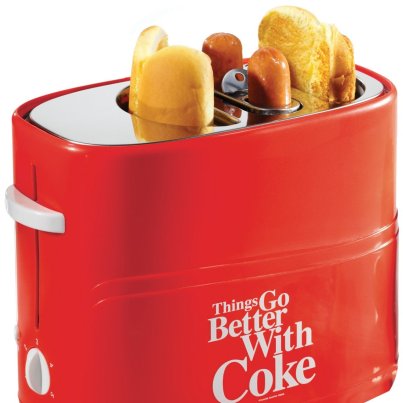 In this Pop-Up Hot Dog Toaster, there are slots for the hot dog buns and two slots for the hot dogs, so that you can prepare two, perfect hot dogs with total ease and efficiency. Add this to the list of totally ridiculous kitchen items you don't need, but actually kind of want.
The Coca Cola Series HDT600COKE Pop-Up Hot Dog Toaster isn't the only hot dog toaster on the market, either, so before you commit, you might want to shop around. There's the Elite Cuisine ECT-304BL MaxiMatic Hot Dog Toaster -- you know, for your elite cuisine that is HOT DOGS.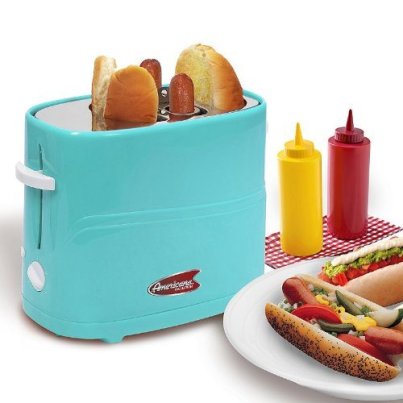 There's also Hero, the hot dog steamer.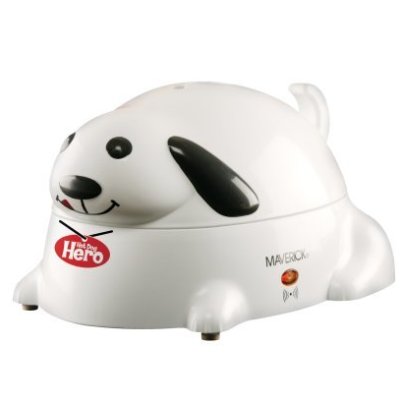 This one shuts off automatically when the hot dogs are ready and alerts you with a bark. It's a hot dog. Get it? Making hot dogs will never be the same.
Want to read more from HuffPost Taste? Follow us on Twitter, Facebook, Pinterest and Tumblr.
ALSO ON HUFFPOST:
PHOTO GALLERY
BEFORE YOU GO
Hot Dog Swag
PHOTO GALLERY
Hot Dog Swag