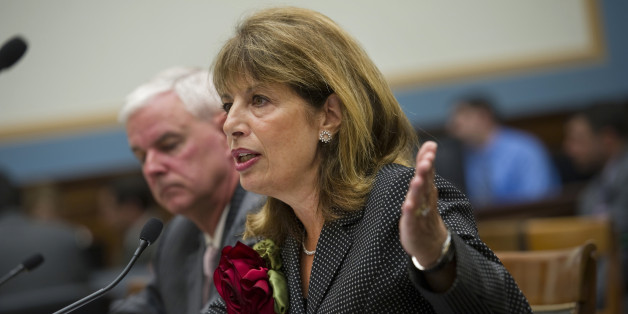 After spending a night in a homeless shelter last month, in order to better understand the hardships of those without housing, Rep. Jackie Speier (D-Calif.) has set out on a mission to get other members of Congress to do the same.
Last week, her office began circulating a letter asking her colleagues to participate in the "Homeless Shelter Challenge." The challenge calls on members of Congress to spend a night in a homeless shelter, where they will "break bread, listen, learn, and move toward providing some hope to those who need it the most."
The 2013 Annual Homelessness Assessment Report (AHAR) to Congress reported that in 2013 at least 610,042 people were homeless every night in the U.S. -- that figure includes 57,849 veterans and 46,924 unaccompanied children and young people. This is a problem particularly important to Speier, as her native San Francisco has one of the highest rates of people living without shelter, according to the report, and, as the Public Policy Institute of California notes, economic inequality continues to be an important issue for the state.
Speier's letter recounts the stories of people the congresswoman met while spending a night at the Maple Street Shelter in Redwood City, Calif., including a couple who both work full time and yet still can't afford a place to live.
"To more effectively tackle the issue of homelessness, Congress first needs to gain a better understanding of whom is impacted by homelessness, the specific challenges the homeless face, and what policy decisions we can make to change the equation," Speier wrote.
Her office indicated that interest in participating in the challenge has already been expressed by multiple congressional offices, ThinkProgress reports, and the congresswoman intends to keep the pressure on her colleagues by continuing to circulate the letter and even passing it out by hand on the floor of the House.
BEFORE YOU GO
PHOTO GALLERY
The Homeless Struggle During The Polar Vortex