Yoshitomo Nara's Neo-Pop visions, more likely than not depicting hyper-flattened girls with bulging eyes and troublesome smiles, will bring out the kid in you, luring you to the innocent days of picture books and comic strips. And yet there is a lurking feeling of unrest -- mischievous at best and dangerous at worst -- that leads you to suspect that if Nara's canvases extended just a bit further you'd see his sweet little muse is wielding a knife.
This delicious cocktail of nostalgic sweetness and punk mayhem has made Nara one of the art world's most iconic and accessible stars. His current solo exhibition at Blum & Poe features over 200 of his beloved cartoonish drawings, along with large-scale billboard paintings and bronze sculptures, the latter a first for the prolific artist. In the gallery's garden you'll see "The Fountain of Life," which according to Blum & Poe consists of "a white teacup with stacked heads whose eyes appear to cry real tears." Only Nara could come up with an idea so sweet yet so dark.
We reached out to Nara to learn more about his current exhibition, his seventh at the gallery.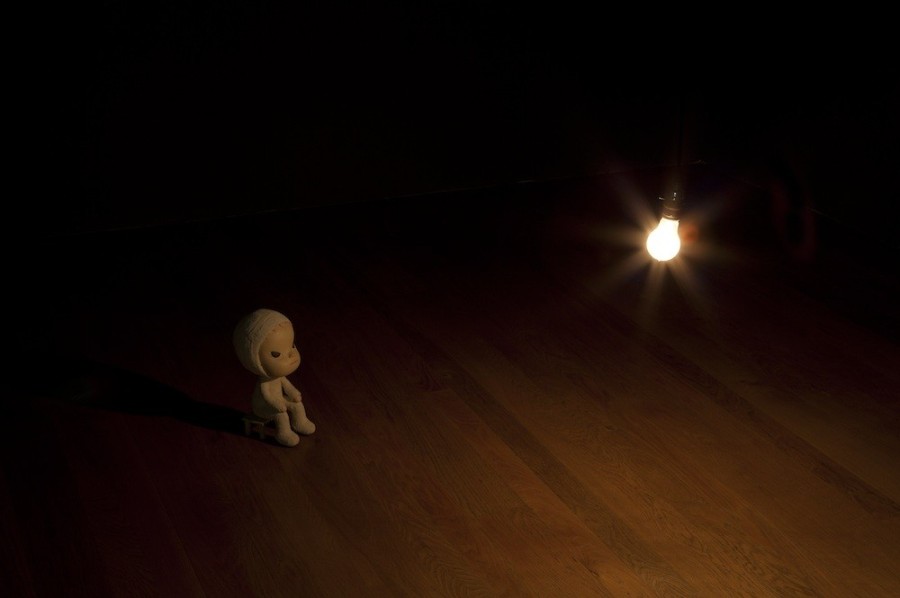 You've mentioned you didn't grow up around much fine art and and were inspired by picture books. What books in particular made an impact growing up?
I liked reading picture books from many countries: Europe, the US, Japan. I liked old European picture books, but my favorite of all was "The Little House" by American author Virginia Lee Burton. What I learned from these books was, simply, to strengthen my imagination. This was the same for music. During my teens when I listened to LPs, I would also look at the album artwork and tried to understand the foreign lyrics and sound through my imagination.
I read an interview in which you said people don't think of art unless they are living with a certain mental and physical richness. Can you expand on this? I feel like many people turn to art in their most desperate times of need.
For example, when people are in a state of life or death, in hunger or at war, the power of art is nothing. In such conditions, there is a deep sense of survival, rather than the compulsion to appreciate or to feel. However, when people who have gone through such conditions turn to expression, great things become possible.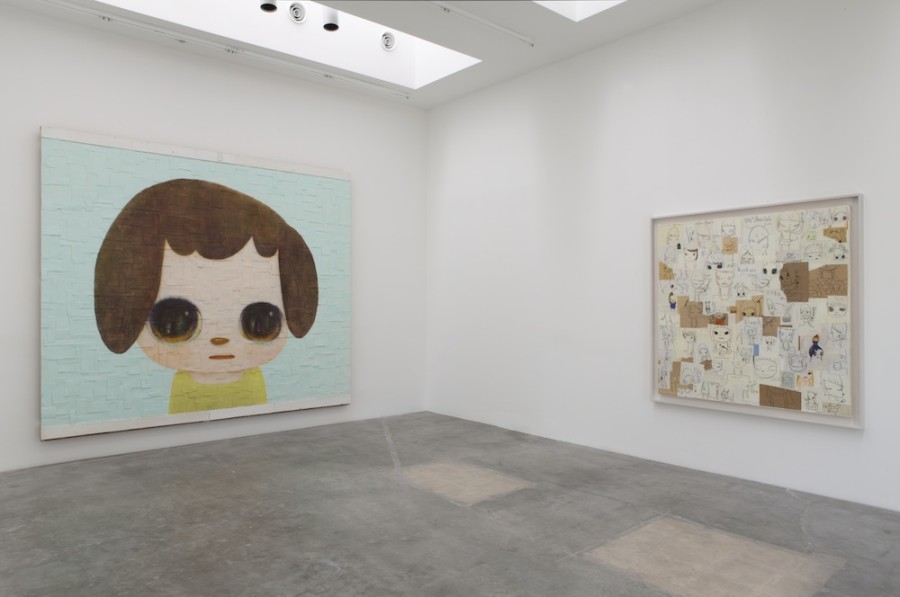 Your artworks continue to blend "high" and "low" culture with more ease than most artists. Is it important for you that your work is accessible?
I have never thought about this. There are pros to being accessible, and also cons.

Can you speak a little about "The Fountain of Life" and how this work came to be?
This is a recreation of a work from 2001. I'm not inclined to explain about my works though. I express in paintings and sculptures what I cannot with words. One thing that can be said about all of my works is, that even if they look sad in appearance, the artist is creating them with positive emotions.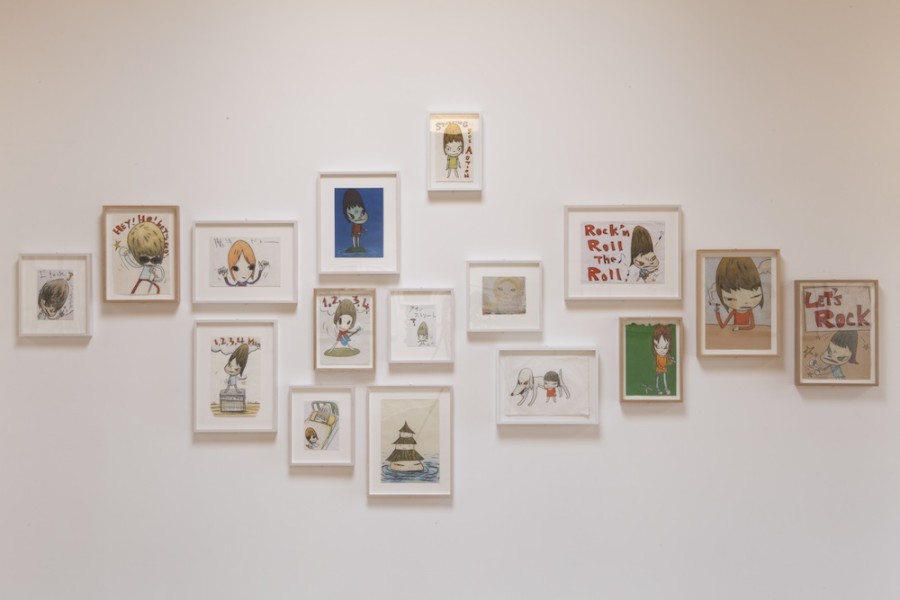 Looking back on this comprehensive exhibition, is there anything art-wise you haven't yet accomplished that is on your to-do list?
These bronzes were made from clay sculptures. During the production of these bronzes, I was able to envision the anticipated direction I was to take. However, I had to stop at a certain point so that I could also work on my paintings, and now there is regret in doing that. Now, I can no longer see the direction I had seen. So I would like to concentrate on the clay production again and hope to grasp something new.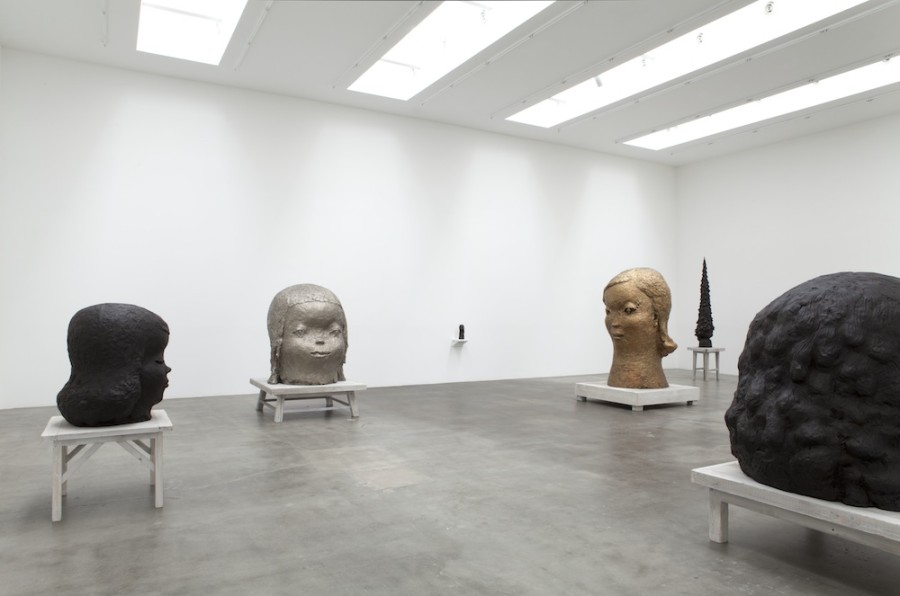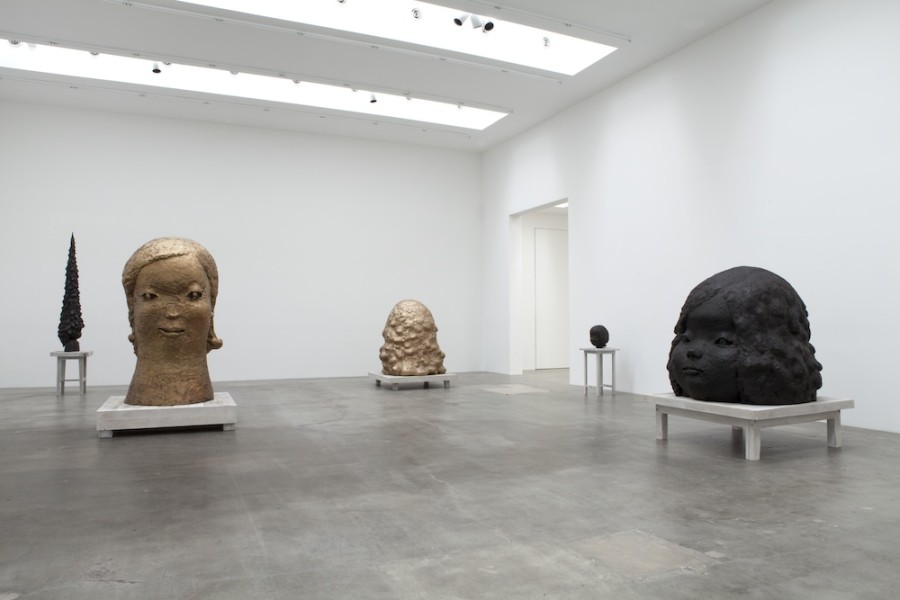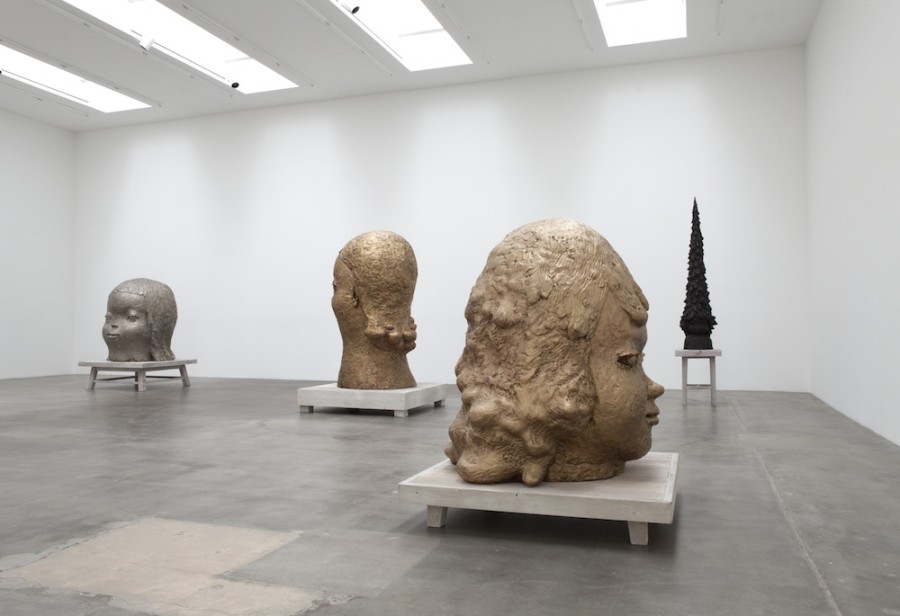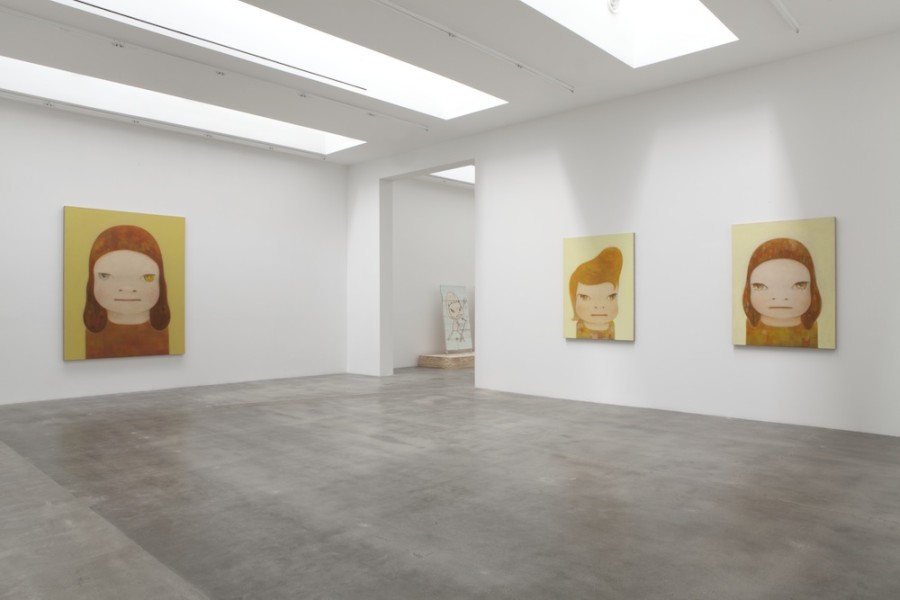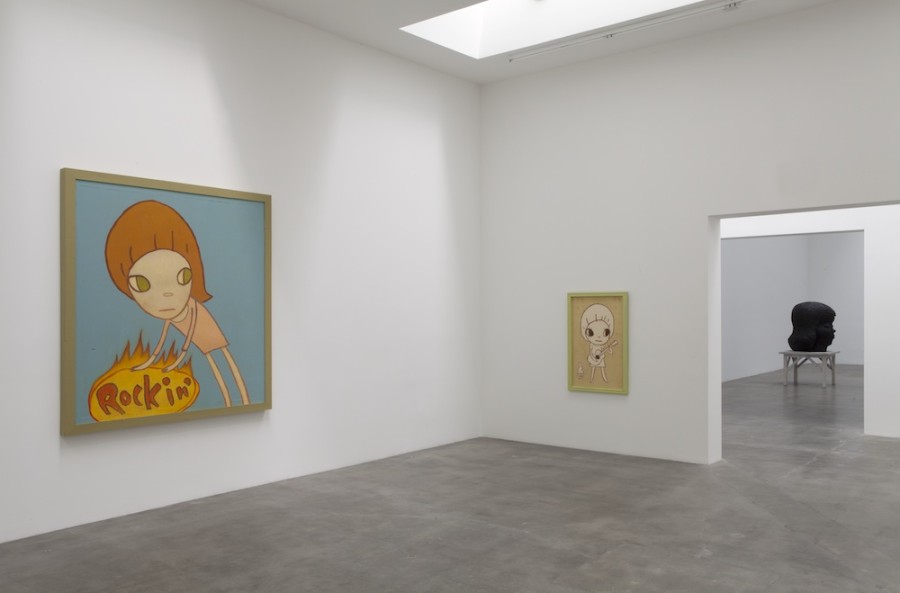 Yoshitomo Nara runs until April 12, 2014 at Blum & Poe in Los Angeles.
CORRECTION: A previous version of this article misspelled the artist's first name. We regret the error.