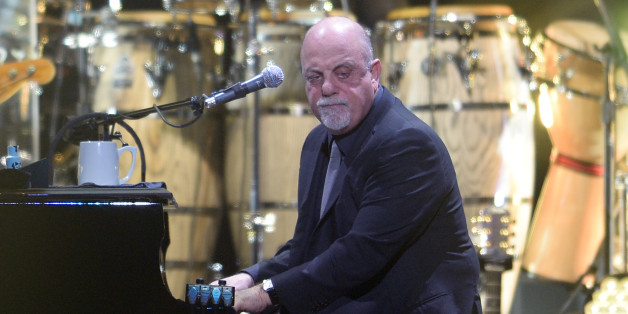 Billy Joel kicked off his encore performance in Toronto on March 9 with "We Didn't Start The Fire," but he got tripped up on the first verse. As he approached "Rosenberg's H-Bomb, Sugar Ray, Panmunjom," the lyrics escaped Joel, and so he stopped the song.
"Wait a minute," he said. "That ain't right. All you gotta do is f--k up one word in that song and it's a train wreck."
Billy Joel shared his disdain for the song (which is well known at this point), describing it as the same thing verse after verse. He threw in in some nasally "na na na na na's" for the full effect, ultimately calling it "one of the worst melodies I ever wrote." While Joel was determined to just skip the rest of the song altogether, he and his band eventually kicked back in with the rest running seamlessly.
"That'll be all over YouTube tomorrow," he said. "It's okay. It was an authentic rock and roll f--k up. We're not on tape. You don't see much of that anymore. Okay, let's hope we get through this one."
[h/t Rolling Stone]
BEFORE YOU GO
PHOTO GALLERY
Celebs In Kanye Lyrics