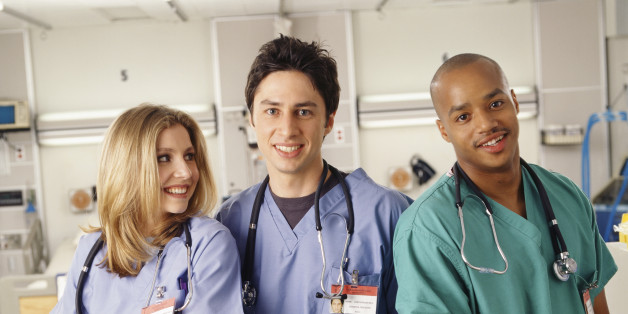 Once upon a time, musicals were for the elderly. Back in the day, kids didn't want to watch choreographed song and dance on the television. As "Glee" approaches its 100th episode, it's clear that things have changed, but it didn't all happen overnight.
"Glee" may be the first contemporary television show to be a full-on musical, but many other series have experimented for an episode or two. Some covered hit songs, while others featured original music, but in any case, it's a tough and risky venture. Making characters sing and dance can go horribly wrong.
So, what's next? Sing-a-long lyrics à la "Frozen"? Another musical TV show? A "High School Musical" reunion?
As you eagerly await the next television interpretation of the musical, check out 14 shows that aired particularly memorable musical episodes:
PHOTO GALLERY
TV Shows With Musical Episodes
BEFORE YOU GO