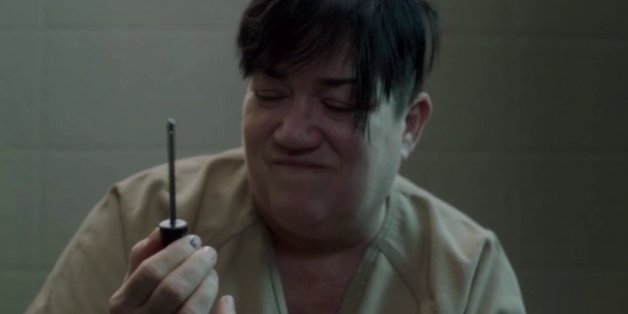 A dozen "Orange Is The New Black" cast members discussed the show in a panel at PaleyFest on Friday, March 14, but Lea DeLaria (Big Boo) might have had the most interesting tidbit of all: she's had to sign a lot of screwdrivers since Season 1 aired.
As those that watch the show know well, a screwdriver is an essential prop for DeLaria's character. When asked how her role has affected her life, she replied, "When 16-year-old boys came up to me on the street, they used [to] spit in my face. Now they stop me to tell me how much they love 'Orange Is The New Black.'" Apparently, they have asked her to sign exactly 44 screwdrivers. "I kept count," she said.
The panel also discussed the addition of a new character, Vee (Lorraine Toussaint), who will make for major changes in Season 2. "She shakes everything up," said Laverne Cox, "I mean, nothing's the same because of Vee."
13 episodes of "Orange Is The New Black" Season 2 will be released on Netflix on June 6.
BEFORE YOU GO
PHOTO GALLERY
'Orange Is The New Black' Cast On & Off Set