New York City Mayor Bill de Blasio is in "crisis mode." But it's not an economic or employment issue -- it's training for his upcoming display of dance and bravado to be showcased at the city's annual Inner Circle Show on March 22.
Thankfully, Steve Buscemi has stepped in as an unofficial coach to prep him for the "Stuck With de Bill"-themed charity event. A new trailer for the soiree, showing the mayor and Buscemi clad in matching tracksuits "training" for the show, has been released, and if there's anyone who can get de Blasio ready in time, it's Coach Buscemi. Speaking of former NYC mayors' Inner Circle performances, Buscemi asks, "Who do you think got Dinkins to sing? Who do you think got Bloomberg to dance? Who do you think put Rudy in that dress?"
The Inner Circle Show is an annual tradition that began in 1922. Each year local and state politicians get satirized on stage for the viewing pleasure of political correspondents. It's essentially the Big Apple's version of the White House Correspondents' Dinner with a twist: New York's mayor gives a rebuttal. This year's show will feature two acts of reporters roasting politicians followed by de Blasio's performance, the New York Daily News notes.
In recent years, former NYC Mayor Rudy Giuliani stunned crowds while dressed in drag, performing with Julie Andrews: New York Mayor Rudolph Giuliani (R) dressed in drag as a role in "Victor/Victoria," sings with Julie Andrews in the 1997 Inner Circle Show.
In 2010, Mayor Michael Bloomberg showcased his theatrical side in a performance with the Broadway casts of "Chicago," "Spamalot" and "Mary Poppins."
Lets just hope de Blasio gets as weird as Mike did: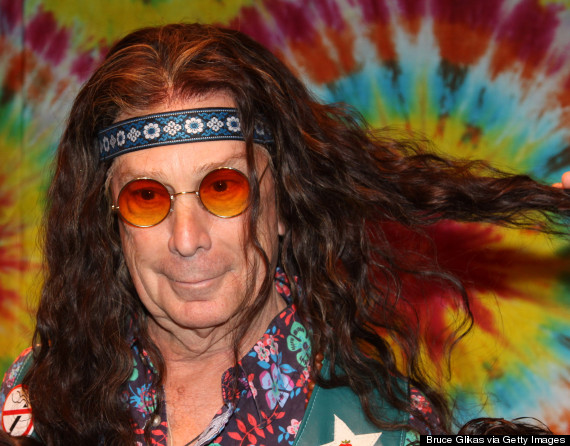 The Inner Circle Show will be held at the New York Hilton Midtown Hotel on March 22, with tickets available to the public.