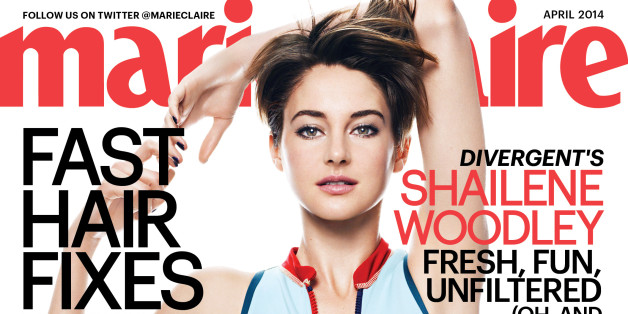 Marie Claire cover girl Shailene Woodley is 22 -- which is not too far from her teenage years, but old enough to have gained some perspective since high school. Back then, the "Divergent" star tells the mag, she was self-conscious about things that she's now proud of.
Here are some highlights from her interview in the April issue of Marie Claire -- on newsstands Tuesday, March 25.
On teenagers at the forefront of entertainment culture:
"I think there's this big rise right now in giving teenagers the worth they have. For so long they were – and still are – depicted in movies and TV shows as codependent whiners or rich, beautiful, diamond-clad daughters or dumb cheerleader types. But teenagers are so smart. I was probably smarter as a 16-year-old than I am today. There is a zest for life that you have at that age that is so beautiful."

On putting her teenage years behind her:
"For the first time, I feel like I'm entering my womanhood. I've decided to take a few months off, just to see who I am as that woman in the world, because I've never been able to experience it outside of this industry."

On no longer being self-conscious:
"My whole life I've been so self-conscious about being skinny. And just recently I don't care anymore. All insecurities are projected because of what you think others are saying about you, but they don't really matter at all. My only real insecurities in high school were having such long legs and thick hair – things I'm so very grateful for now."
On her first kiss:
"I was the latest bloomer there ever was. I was still playing with Barbies at 14 and didn't have my first kiss until 15-and-a-half. He had big, beautiful lips, and I was like, 'I don't know what I'm going to do with those.'"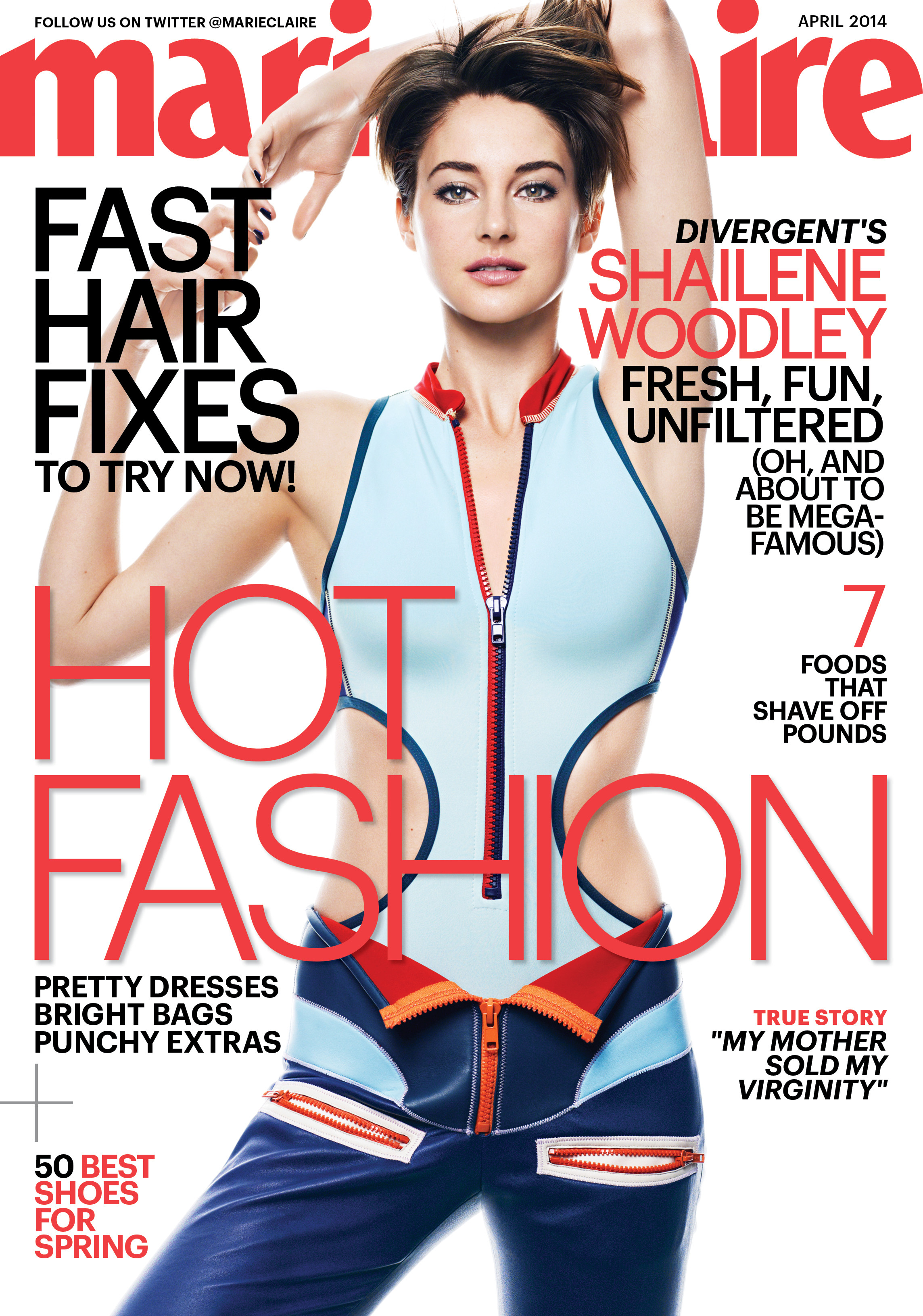 BEFORE YOU GO
PHOTO GALLERY
Loved 'Divergent'? You'll Love These!