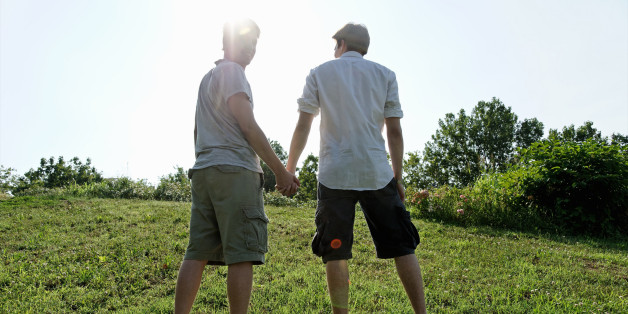 Wyoming's newest Republican lawmaker is making headlines for claims he made about the gay community and HIV/AIDS in a book he penned over 25 years ago.
The Casper Star-Tribune reports that Rep. Troy Mader is standing by his self-published 1987 book, titled The Death Sentence of AIDS: Vital Information For You and Your Family's Health and Safety.
The legislator wrote the book, which is now out-of-print, under the name "T.R. Mader." The Star-Tribune report includes a number of Mader's eyebrow-raising claims from the book.
"Many homosexuals demand the right to kill themselves with the AIDS virus and to kill others by infecting them," he writes on one page, according to the report. "Many homosexuals demand the right to have sexual acts with children of any age, including infants."
Mader, who is described by WyoFIle as a "rancher, former sheriff's deputy, writer, and musician," continues:
The spread of AIDS into the general population of the United States is assumed to have come about by: A. Homosexuals who purposely infected women to pass AIDS infection into the straight population. B. Bisexual men who participated in homosexual acts, became infected and then passed it on to wives, lovers, prostitutes and most off-spring born after infection...
As the Associated Press is reporting, Mader has conceded that much of the research in the book might be a little outdated, but nonetheless has maintained that gays tend to be more promiscuous than heterosexual men.
"If you want to participate in that particular lifestyle, that's your choice," he is quoted by the Star-Tribune as saying in a new interview.
ThinkProgress, meanwhile, also points to notes found on "Freedom's Struggle" website promoting Mader's CD of patriotic music.
"I believe tolerance is characteristic of a person who hasn't any virtue left," Mader, who was appointed to replace the late Rep. Sue Wallis last month, writes on the site. "And don't forget the hypocrisy of this issue: 'Tolerant' people have no tolerance for those of us who dare to say 'Right is right' and 'Wrong is wrong.' If all possible, we're eliminated even from the debate. So much for tolerance."
BEFORE YOU GO
PHOTO GALLERY
Horrific Anti-Gay Statements