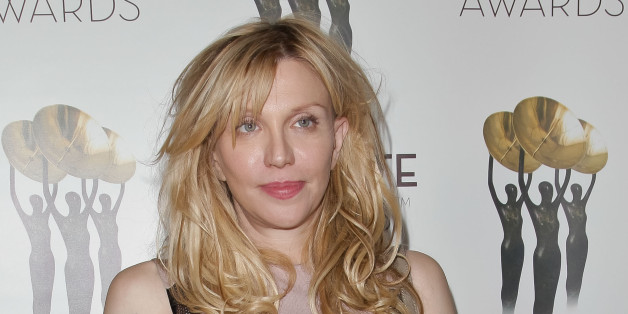 Poor Courtney Love. Just trying to help find a missing plane full of people and along comes the Internet.
On Monday, March 17, the rocker proposed a theory as to the whereabouts of Malaysia Airlines Flight 370, which disappeared March 8 while carrying 239 people.
She presented her theory as an image macro, created with what appears to be MS Paint. She then posted the macro on her Facebook page:
Dozens of nations have been searching relentlessly for the plane with little success -- prompting theories from sabotage to hijacking to suicide. But Love's foray into the rescue party effort exploded into a meme on Twitter, with several Twitter users posting their own riffs on her work.
Courtney Love located Bigfoot. pic.twitter.com/Sb8Rv0XCze

— Last Week Tonight (@LastWeekTonight) March 18, 2014
Today, Courtney Love has solved several more mysteries. Courtney Love found your keys. pic.twitter.com/Yn3X7fjlww

— Last Week Tonight (@LastWeekTonight) March 18, 2014
The meme begins RT @PigsAndPlans Courtney Love found 2Pac: pic.twitter.com/LBc65RwFnF

— Jason Newman (@Jasonrnewman) March 18, 2014
One Twitter user even related the meme to Tuesday's tragic helicopter accident in Seattle.
That helicopter wasn't even missing Courtney Love! #TooSoon Courtney, #TooSoon pic.twitter.com/Nsk83UF7wp

— Adam Wolf (@AdamWolf77) March 18, 2014
Clearly nothing is sacred on the Internet, Courtney.
BEFORE YOU GO
PHOTO GALLERY
Courtney Love