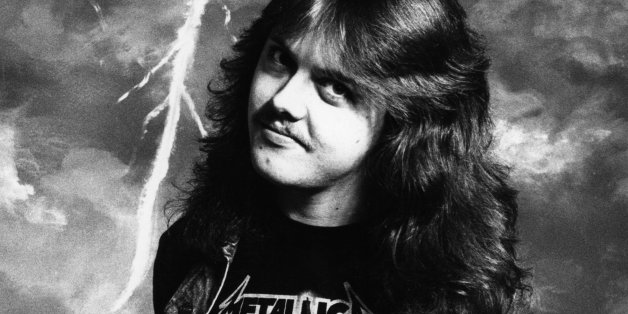 The following article is provided by Rolling Stone.
By Kory Grow
As Metallica were prepping for the first show of their current Metallica by Request tour – on which the group debuted their new song "The Lords of Summer" Sunday night – drummer Lars Ulrich took a minute to tell Rolling Stone about the band's first show ever.
LINK: A Look Back at Metallica's Career in Photos
Last Friday marked the anniversary of the band's March 14th, 1982 concert at Anaheim, California club Radio City. The group's lineup at the time consisted of Ulrich, vocalist-guitarist James Hetfield, future Megadeth frontman Dave Mustaine and bassist Ron McGovney, and the set list, performed in front of a few hundred people, contained two originals ("Hit the Lights" and "Jump in the Fire") and a selection of cover songs by underground heavy metal groups like Diamond Head, Sweet Savage and Blitzkrieg.
LINK: See Where Metallica Ranks On Rolling Stone's List of Greatest Artists
"It was a Sunday night and it was just us," Ulrich tells Rolling Stone. "There was nobody else. Ninety percent of the people there were friends of Dave Mustaine. And I mean that totally as a positive thing. He had a very big social group. James and I were complete loners. We had no friends. We only had each other. [Mustaine] had a little bit of a name from playing in this band called Panic. The first song we played was 'Hit the Lights.' We played that and primarily New Wave of British Heavy Metal covers, like Diamond Head and Blitzkrieg and some other stuff.
LINK: Watch Metallica Play a Show in Antarctica
"Of course we had no roadies at that time and that was the first time I'd ever been on stage," continues Ulrich. "About two minutes into opening song 'Hit the Lights,' Mustaine breaks a string. So after the first song, he had to change his own string, because there was no roadies. And so I sat up there in the back, behind the drum kit, and tried to hide under the drums, basically. It seemed like the longest wait of my life. It was like an eternity. I'm sure it was only like three minutes or something. I was just sitting up there, hiding under the snare drum and slightly gun-shy and a deer caught in the headlights. But the string was changed and we finished the set and, eventually, we got a couple of roadies and spun the wheels." [Laughs]
LINK: 30 Rockers Still Going Strong After 70
The group is currently touring South America, Europe and Canada with a set list picked by fans from the group's 140-song oeuvre. On the tour, the group is playing "The Lords of Summer," but Ulrich told Rolling Stone that may change at any minute. "Maybe by the time we get to Europe, there will be a different song or different thing or different arrangement," he said. "Who knows? We'll sort of take it one step at a time."
BEFORE YOU GO
PHOTO GALLERY
Celebrity News & Photos