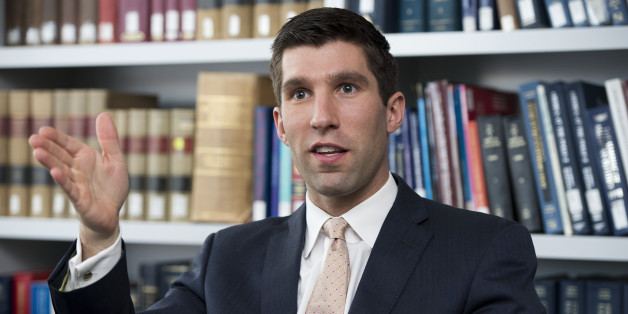 Colorado state Sen. Owen Hill (R) announced Monday that he is dropping his Senate bid, Colorado Peak Politics reports, leaving Rep. Cory Gardner (R-Colo.) without a strong primary challenger as he runs to unseat Sen. Mark Udall (D-Colo.) in November.
Hill, who had the support of the Tea Party Express, initially refused to drop out of the race and said that Gardner had pressured him to do so.
"Today I am ending my campaign for the U.S. Senate," Hill wrote in his email to supporters. "Thank you for your relentless help and encouragement during this journey. Congressman Cory Gardner has the best chance of defeating Mark Udall in November and I pray that he does."
Gardner decided to run for the Senate in February, giving Republicans a higher-profile candidate to take on Udall. Immediately after Gardner's announcement, former Senate nominee Ken Buck (R) said he'd run for Gardner's House seat instead, and Colorado state Rep. Amy Stephens (R) also dropped out.
"This is the exact same corruption and back-room deals that have caused the Republican party to lose elections year after year," Hill told the Colorado Springs Gazette in February.
Gardner now has the ability to focus his energy on raising funds for the general election against Udall.
BEFORE YOU GO
PHOTO GALLERY
Senate Seats Up For Grabs In 2014