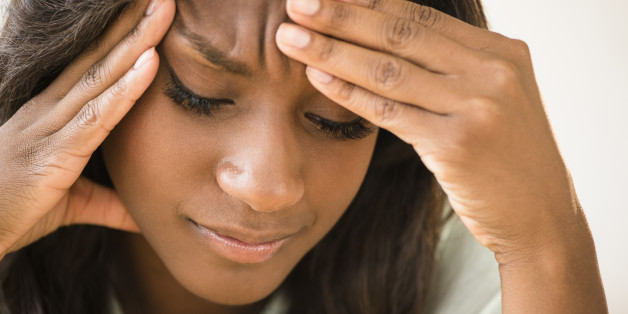 About one in eight headache- or migraine-related visits to the doctor resulted in a brain scan between 2007 and 2010, according to a new study.
The findings suggest that many headache or migraine patients may be receiving unnecessary MRI and CT scans, considering the scans reveal serious issues for just a small percentage of patients.
The study shows that even though many guidelines advise against brain scans for people with headaches and migraines, "we still do it a lot," study researcher Dr. Brian Callaghan, M.D., M.S., a neurologist in the Department of Neurology at the University of Michigan Medical School, said in a statement. "This is a source of tremendous cost in health care without a lot of evidence to justify the cost."
Indeed, the JAMA Internal Medicine study showed that over the four years of the study, the total cost of brain scans was $3.9 billion (based on what Medicare would pay for the tests).
While the study did not examine whether the scans the patients underwent in the study abided by guidelines for scans for headache patients, the researchers said the takeaway was clear. If you're a headache patient and your doctor doesn't think you need a brain scan, it's probably best to heed his or her advice.
The findings are based on data from 5.1 million visits to the doctor for headache from 2007 to 2010, with nearly half the visits being migraine-related. Most of the visits were by women and by people younger than 65. Overall, 12.4 percent of the visits resulted in the patient undergoing a brain scan.
The study also revealed that neuroimaging use went up from 5.1 percent of annual headache-related doctor visits in 1995 to 14.7 percent in 2010.
Brain scans for headache or migraine are ordered to rule out a brain tumor, aneurysm or arteriovenous malformation. But just 1 to 3 percent of brain scans of people who get repeated headaches actually end up having a growth or blood vessel revealed in the scan. However, doctors may still order the scans for patients to quell fears or protect themselves legally, if a patient requests one.
"Since 2000, multiple guidelines have recommended against routine neuroimaging in patients with headaches because a serious intracranial pathologic condition is an uncommon cause," the researchers wrote in the study. "Consequently, the magnitude of per-visit neuroimaging use found in this study suggests considerable overuse. Perhaps guidelines have not curbed utilization because patients, as opposed to health care providers, maybe the primary drivers of utilization."