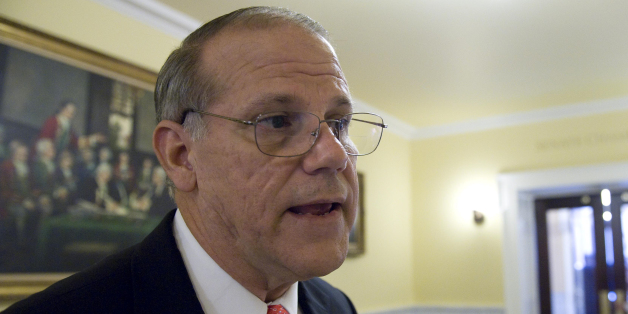 A GOP lawmaker is embroiled in some controversy after a racially-charged comment he made against Medicaid expansion.
The Virginian Pilot reported Tuesday that Virginia state Sen. Frank Ruff (R) spoke out against expanding that service, comparing it to a "tar baby." Ruff's comments came at a breakfast held by the Danville Pittsylvania County Chamber of Commerce.
The following day, Ruff told the newspaper that "he meant nothing racial." He also apologized to Danville, Va. Mayor Sherman Saunders, who is African American.
In a Wednesday statement, Democratic Party of Virginia Chair and Richmond Mayor Dwight Jones called for a formal apology from Ruff, saying he chose to "use a divisive and inflammatory term." The incident comes days after Virginia Gov. Terry McAuliffe (D) vowed he would fight for Medicaid expansion, "if it's the last thing I do."
As TIME explained in 2006, while the term "tar baby" can mean "sticky situation," it also was used in 19th century Uncle Remus African American folklore stories. Those tales are told from the perspective of rural blacks living in post-Reconstruction South.
Ruff is not the first politician to face some controversy for using the phrase. Back in 2006, then-White House Press Secretary Tony Snow deflected a question about the government collecting phone records, saying he didn't "want to hug the tar baby of trying to comment on the program." During the same year, then-Massachusetts Gov. Mitt Romney (R) apologized for using the term to describe a troubled Boston highway tunnel project.
BEFORE YOU GO
PHOTO GALLERY
Racist Remarks Made By Politicians