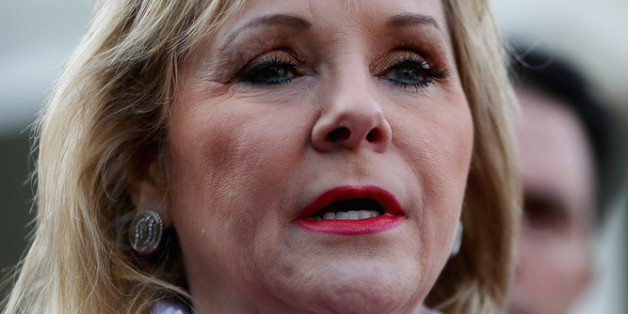 An Oklahoma man was arrested Tuesday after being accused of threatening to kill Gov. Mary Fallin (R) over the state's marijuana laws, The Oklahoman reports.
Matthew Johnson, a 27-year-old from Oklahoma City, reportedly threatened to kill Fallin because of her opposition to marijuana legalization, as well as any police officers who attempted to stop him. Johnson's alleged remarks were reported to police by a "concerned person." Police found ammunition in Johnson's apartment, but no weapons.
According to KSOW, Johnson has been jailed at least six times in the last three years, and currently remains in police custody.
During a speech last month, Fallin said she was concerned by proposals to legalize and tax marijuana in Oklahoma.
"Our biggest concern is you encourage people to smoke which we have been trying to get people not to smoke," she said. "We are concerned that it's a gateway drug to other drugs people might end up on."
Fallin's office reiterated that stance in a statement to KFOR following Johnson's arrest.
"The governor is opposed to legalizing marijuana because of public safety and health concerns," her office said.
(h/t Talking Points Memo)
BEFORE YOU GO
PHOTO GALLERY
10 Major Crimes That Shocked America (SLIDESHOW)