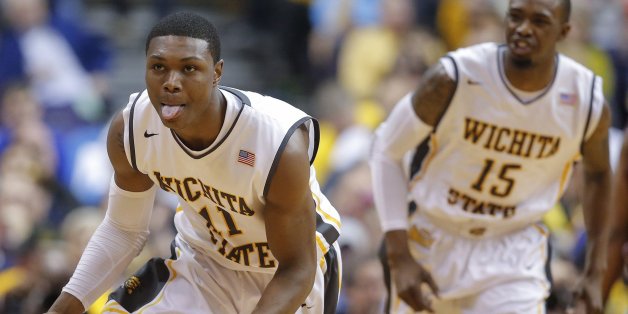 Wichita State stunned the college basketball world as a 9-seed in 2013 with its Final Four run. Having a top seed this season is a huge plus (since 1985, 62 percent of champions have been a 1-seed) but hardly guarantees success. Last season, Indiana and Kansas both fell in the Sweet 16 and Elite Eight. Just a year ago Wichita State had eventual national champ Louisville on the ropes for much of the national semifinal. And now this year, the Shockers are the first team since 1991 to enter March Madness without a loss.
Coach Gregg Marshall's Shockers, like Florida, are as unselfish as they are versatile, relying on several players to score. Point guard Fred VanVleet, a marginal recruit who is now just a sophomore, was the Missouri Valley Player of the Year and is one of the best floor generals in America, ranking fifth in assists-to-turnover ratio. Senior forward Cleanthony Early (16 points per game on 36 percent shooting from distance) is an inside-outside dynamo capable of taking over a game.
But they can be beaten.
One weakness has been their lack of toughness. The Shockers are not an elite rebounding team, and are prone to stretches of subpar defense. At the offensive end, they don't have great size, meaning that they are sometimes bumped off cuts and drives too easily. The Shockers rank just 63rd nationally in points per game. If a team can out-muscle them for 40 minutes, it has a chance.
Email me at jordan.schultz@huffingtonpost.com or ask me questions about anything sports-related at @Schultz_Report and follow me on Instagram @Schultz_Report. Also, be sure and catch my NBC Sports Radio show, Kup and Schultz, which airs Sunday mornings from 9-12 ET, right here.
BEFORE YOU GO