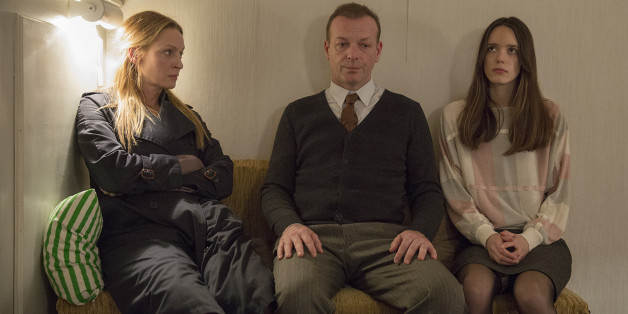 Kids in Florida almost got a taste of "Nymphomaniac" in December, and now babies in New York City will get their share of Lars von Trier's controversial sex drama when it opens on Friday.
Downtown Manhattan's Sunshine Cinema, a Landmark Theatres venue, is offering free admission for little ones with the price of a regular adult ticket. The deal is part of the theater's Rattle & Reel screenings, which take place every Wednesday.
The theater's site announces the special thusly: "The Sunshine Cinema welcomes caregivers and their babies on Wednesdays for our special Rattle & Reel screenings. Adults pay normal admission prices but all babies are FREE! Tickets available at the box office only on the day of show. Screening Wednesday, March 26 at 12:00 noon: 'Nymphomaniac Volume I.'"
Unable to fathom babies being encouraged to attend a screening of a graphic movie about sex addiction and masochism? Believe it. Entertainment Weekly contacted a Landmark Theatres rep who confirmed the offer, saying, "Landmark's Rattle and Reel program has been one of our most successful customer service initiatives. Offering these particular screenings to parents with infants gives them an opportunity to see new films in the marketplace. Our policy is to offer all films to our patrons regardless of subject matter or rating."
Technically, said babies are not seeing an R-rated movie anyway, as "Nymphomaniac" is being released as a Not Rated film. (It's almost guaranteed to have earned an NC-17 stamp otherwise.)

BEFORE YOU GO
PHOTO GALLERY
'Nymphomaniac' NYC and Berlin Premieres