It's pretty much a given that fashion bloggers have a great sense of style, but when they are also beauty gurus, well, that's just an added bonus.
Chriselle Lim, editor, wardrobe stylist and creator of the style blog The Chriselle Factor, not only knows how to put an outfit together, but she also how to make her skin glow and her hair shine.
"I fly a lot so I always give myself a moisturizing facial on the plane," Lim told HuffPost Style. "I do it for a few hours while I'm on the plane so that when I finally land, my skin is glowing. I have a wipe to take off the very minimal makeup that I put on to get to the airport and then I go to the restroom and put on my mask [Laneige Water Sleeping Mask]. It's a clear mask so you're not going to look crazy on the plane. And after about three hours I'll go back into the restroom, take the mask off and put my moisturizer on."
This girl seriously knows how to multitask.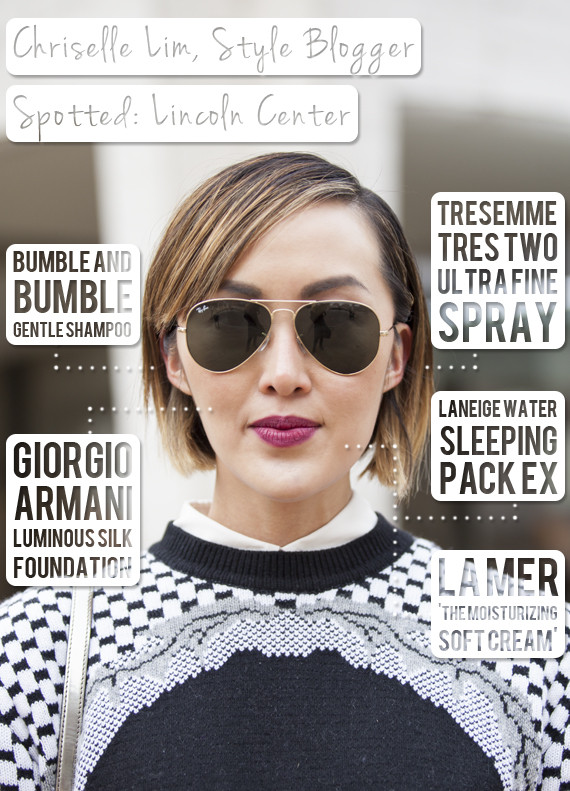 Photo/Art: Raydene Salinas
BEFORE YOU GO
PHOTO GALLERY
Beauty Street Style: Chriselle Lim