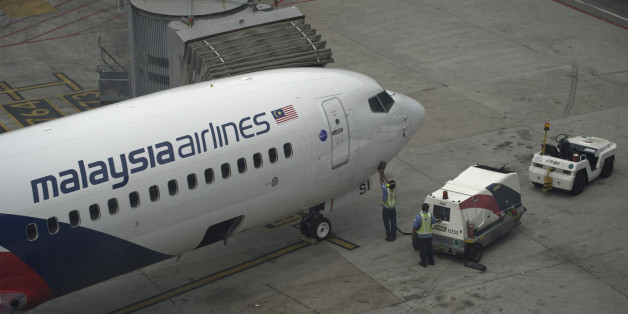 Experts can't say why Malaysia Airlines Flight 370 disappeared earlier this month, but that hasn't stopped the media from speculating. Ordinary Americans have their own theories about the missing flight, with most suspecting foul play and many thinking the plane secretly landed, a new HuffPost/YouGov survey shows.
Seventy percent of Americans said they thought the flight was a victim of foul play, while only 7 percent thought there had been an accident. Twenty-three percent said they weren't sure.
Both notions can be backed up with reasonable-sounding arguments. Officials involved in the search have highlighted the possibility that the plane was intentionally flown off-course, but some observers with relevant expertise contend that it's still more reasonable to suspect an accident.
Whether the disappearance was deliberate or not, many Americans suspect that the plane has landed safely. Forty-five percent said they think the plan has put down in a secret location, while only 29 percent said they thought the plane had crashed. Twenty-seven percent said they weren't sure.
The poll was conducted before Australian officials announced that satellite images off that country's west coast might show debris from the missing plane.
Before that lead, what little information had come to light had done more to fuel speculation about what could have happened than to quell it. Theories have ranged from a secret landing in central Asia to suicide by the pilot, "supernatural causes," or even a meteor strike.
But at least some speculation has been deemed too improbable. A CNN panel of experts, for example, recently ruled out the possibility of a black hole swallowing the plane, reasoning that such an event would have destroyed the entire planet.
The HuffPost/YouGov poll was conducted March 19-20 among 1,000 U.S. adults using a sample selected from YouGov's opt-in online panel to match the demographics and other characteristics of the adult U.S. population. Factors considered include age, race, gender, education, employment, income, marital status, number of children, voter registration, time and location of Internet access, interest in politics, religion and church attendance.
The Huffington Post has teamed up with YouGov to conduct daily opinion polls. You can learn more about this project and take part in YouGov's nationally representative opinion polling.