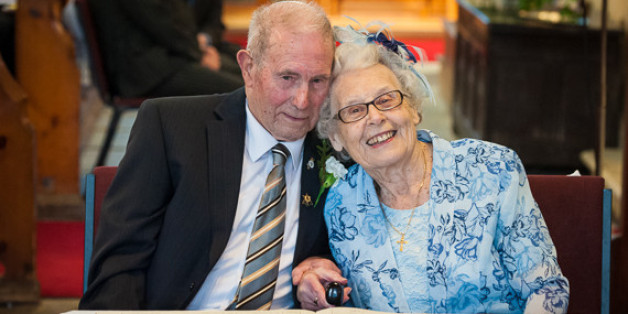 It's never too late to find your soul mate -- just ask Charlie Winter and Daisy Pike who, with a combined age of 180, recently tied the knot and became Britain's oldest newlyweds.
The couple wed on Sunday at a church in South Molton, England, but their love story began nine years ago when 91-year-old Winter and 89-year-old Pike met at a bus stop.
"Daisy was wearing a lovely red coat," Winter told the Daily Mail. "We both missed our buses, went for fish and chips and got to know each other. I still call her my little red coat."
From that day forward, the two became an item. They've even vacationed in Portugal and the Netherlands during their courtship.
When the time was right, Winter -- a WWII war veteran -- popped the question, but Pike said no over and over again. All that changed last December when Winter asked again while his love was in the hospital recovering from a fall and she finally caved.
"He'd asked me lots of times," the retired nurse explained to the Daily Mail. "But there in the ward with all our friends around us I couldn't help but say yes ... He's always giving me flowers and paying me compliments -- he's an old romantic. We're just in love and that's it. Madly in love to tell the truth."
(Story continues below the photos)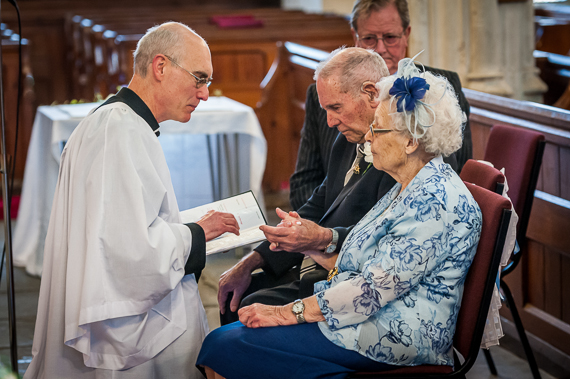 Credit: Robin & Anne Mellor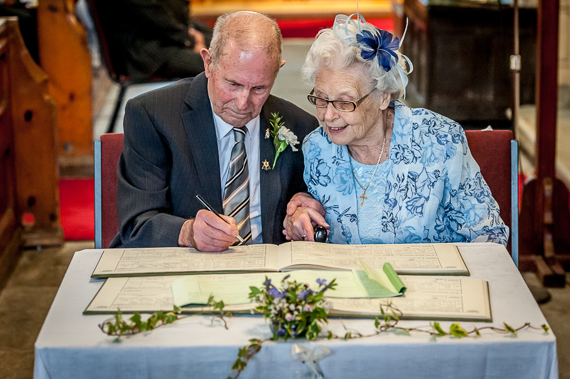 Credit: Robin & Anne Mellor
After their wedding ceremony, they held the reception at a local pub with 60 of their closest friends and family.
"As far as I'm concerned getting married is about just one word -- love," Winter said.
The couple are taking over the mantle of "oldest newlyweds" from the Ratcliffes, who married last December with a combined age of 187.
Keep in touch! Check out HuffPost Weddings on Facebook, Twitter and Pinterest.
BEFORE YOU GO
PHOTO GALLERY
Love In One Photo