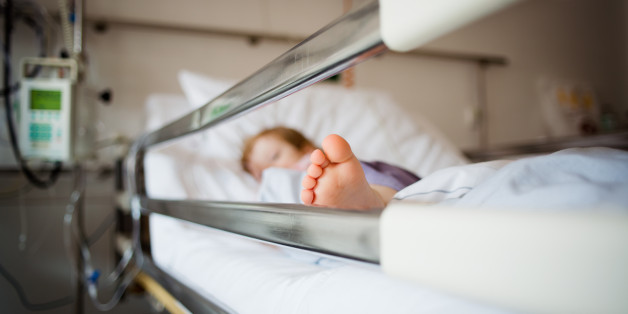 A month after the polio-like illness paralyzing children in California made national headlines and a year-and-a-half after outbreaks were first spotted, doctors investigating the cases are still at a loss for how to describe the disease, let alone identify a cause.
Last week, the California Department of Public Health released the first geographical data set on the 20 cases it has investigated, five of which are in the San Francisco Bay Area with six others cases in Northern California and at least four more cases elsewhere in the state. The department's report follows Sen. Barbara Boxer's (D-Calif.) requests that the Centers for Disease Control and Prevention undertake a geographic analysis.
Dr. Keith Van Haren of Stanford's Lucile Packard Children's Hospital and Dr. Emmanuelle Waubant of the University of California, San Francisco led the investigation and are working on creating a diagnostic list, the San Francisco Chronicle reports. With so few cases to compare and such variance in how much each case had progressed before it was reported, pinpointing the culprit of the disease and its tell-tale symptoms has proved incredibly challenging.
"The state's job is to cast a wide enough net that (investigators) can pick up on important diseases, but my role is to try to help them narrow it so they're not looking at every single patient with weakness in California," Van Haren told the Chronicle.
The investigators still believe there is a strong possibility a virus is the cause of the disease, which has occurred mostly in young children and left them with one or more paralyzed limbs with little hope of regaining function. In the five cases they first studied in-depth, an uncommon virus strain, enterovirus-68, was detected in two of the children, UCSF reported in an update.
"Although poliovirus has been eradicated from most of the globe, other viruses can also injure the spine, leading to a polio-like syndrome," Van Haren said in a press release. "In the past decade, newly identified strains of enterovirus have been linked to polio-like outbreaks among children in Asia and Australia. These five new cases highlight the possibility of an emerging infectious polio-like syndrome in California."
Van Haren and Waubant will present their research at the American Academy of Neurology's annual meeting next month in Philadelphia.

BEFORE YOU GO
PHOTO GALLERY
6 Ways To Improve Doctor's Visits