Shailene Woodley is Hollywood's newest princess. With her blockbuster franchise "Divergent" about to explode worldwide, her quirky habits and priceless quotes, she's as Jennifer Lawrence as Jennifer Lawrence gets. But she also reminds us of someone else ...
That shiny hair (pre-pixie), that fresh face, that even fresher attitude -- why, Shailene is our Kate Middleton!
Could it be that our Hollywood princess is more royalty than we initially thought?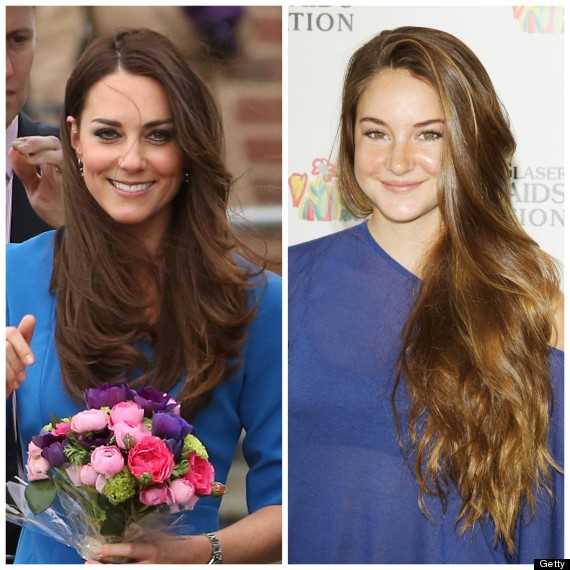 But Woodley and Middleton are hardly alone. There are plenty of look-alikes in Tinseltown:
PHOTO GALLERY
Whoa, <em>Doppelgangers!</em>