Annmarie Richards operates on unconditional love.
This became clear to Joel Robbins, Matthew Butler and Jenny Ljung when the trio was out to a business dinner with her in Aruba in February 2013. Richards, 54, is a salesperson for Unicity International, a company that sells products that "improve overall physical health and wellness," according to its website. But she only does this on the side for a supplemental income.
Her full-time job is "Mom." And she has 32 children to look after.
"When Jenny asked her how many kids she had and she said that, we all thought, 'What? What do you mean?'" Robbins, 28, who produced the short film above, told The Huffington Post. Together, he, Butler, 28, and Ljung, 26, run GoBoka Play, a YouTube channel that partners with companies that promise to donate funds to the subjects of GoBoka's videos.
The idea is this: If you view a GoBoka video, a company will donate money to a cause.
"A lot of young people or college kids or anyone, really, want to do humanitarian things, but they don't have the money to help out," Robbins explained to HuffPost. "With GoBoka, instead of donating a dollar, all they have to do is play, like or share a video."
They call it, "playing-it-forward."
So, when Richards explained at dinner last year that she's devoted her life to taking in homeless children off the streets of Jamaica, the GoBoka team knew they had to make a video about her. Last December, they flew to Jamaica and filmed Richards and the children whose lives she's changed. She says she has 32 kids because over the years, 32 children have come in and out of her doors -- many of them have gone on to graduate from high school and find meaningful work, according to the video above.
"We sent them to school, we bathed them, we washed them, and we took them in. We took care of them," Richards says. "How we do it is we take you on unconditionally, we don't need to know where you're from, we just know that the love in our heart ... is a reason to help another child."
If Richards' video reaches 50,000 views by April 10th, the Make Life Better Foundation, Unicity's charity foundation, will donate a computer lab to Richards' kids.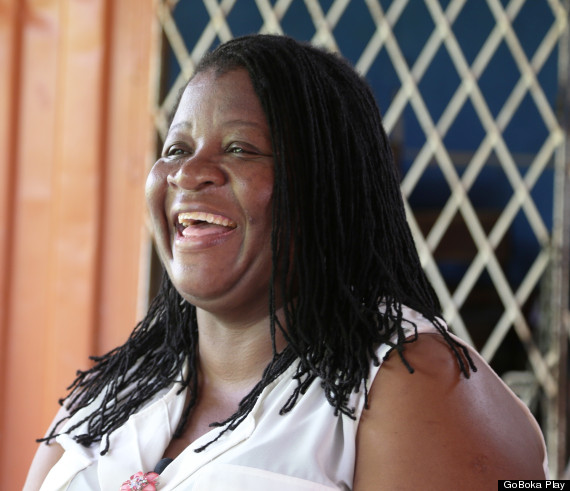 Annmarie Richards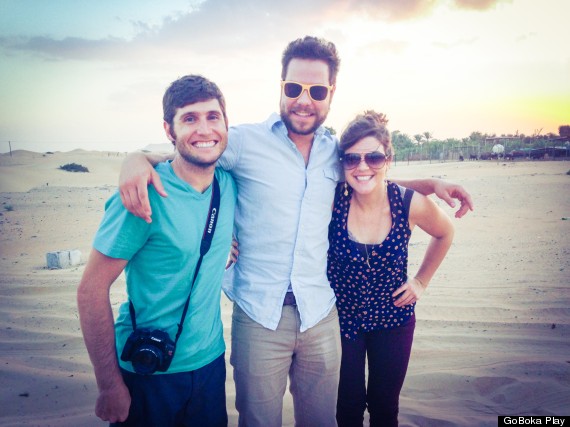 Robbins, Butler, and Ljung.
BEFORE YOU GO
PHOTO GALLERY
Dads We Dig