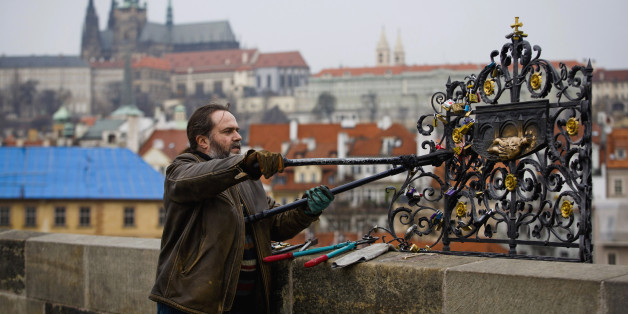 During their travels, couples often attach padlocks to bridges all over the world -- from Paris to Venice to Germany -- as a special way to leave a little piece of their love in the place where they felt it the strongest.
Little do they know there's a good chance somebody is going to rip that lock off one day.
Photos taken this week show men removing love locks from the Charles Bridge in Prague with bolt cutters and pliers. According to the report, the Charles Bridge Artists Association (which aims to "help maintain and restore the bridge"), removes about 30 pounds of locks from the bridge every two weeks.
We don't know what they do with the buckets and buckets of hand-inscribed tokens, but we really, REALLY don't want to imagine them getting thrown in a dumpster. It would be just too sad.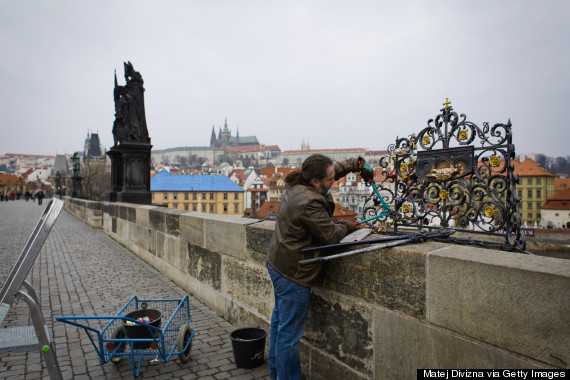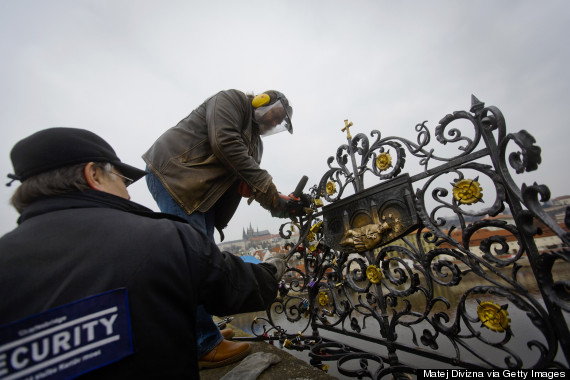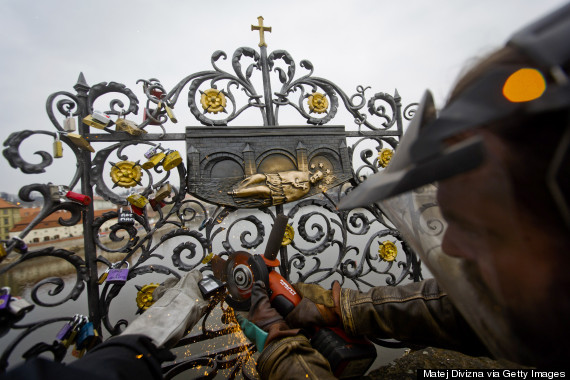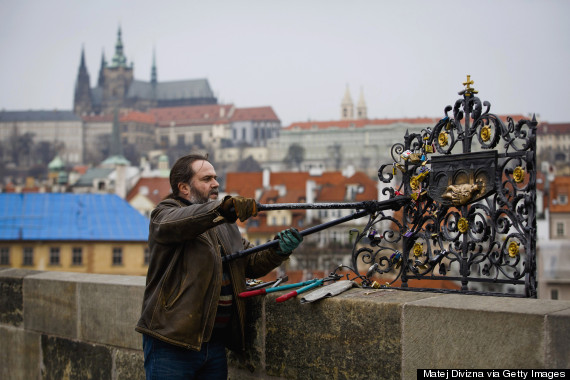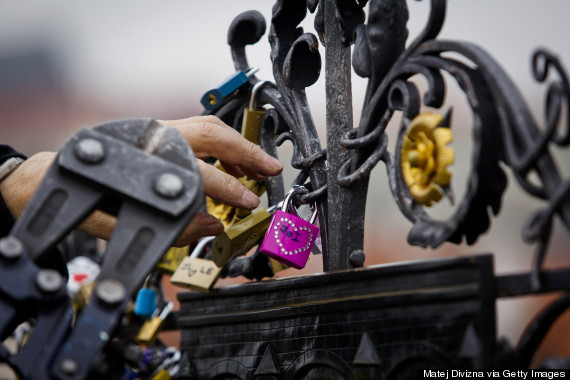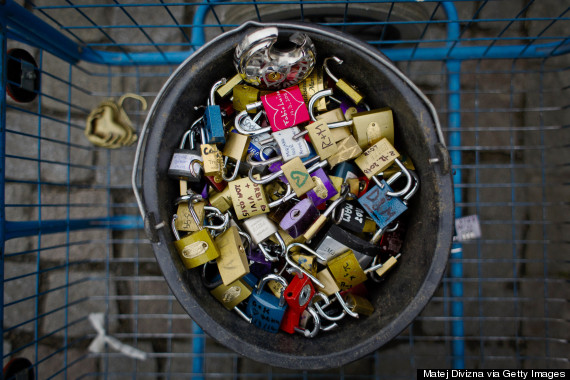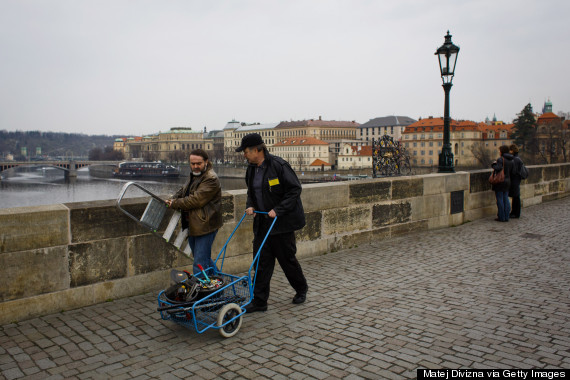 Prague isn't the only city to set limits on love locks: authorities in Paris have discussed removing locks from the Pont des Arts bridge in light of safety concerns, and locks were taken off the Ponte Milvio in Rome after citizens complained they were a form of "vandalism."
But whether they're welcome or not, we've gotta say love padlocks are some of the most endearing things you'll see on your travels.
Here's to the humble love lock!
BEFORE YOU GO
PHOTO GALLERY
Love Locks Around The World