Just when you thought things couldn't get any better for Kate Upton, they magically do. The model and actress is the new face of Bobbi Brown Cosmetics, which was announced on Instagram this morning. Upton will join the ranks of Katie Holmes as the second celebrity spokesperson for the brand.
In a press release, Upton expressed her gratitude for the beauty company. "I'm thrilled to be the face of Bobbi Brown cosmetics. Bobbi is an American success story – she created a global brand from an idea that women can be beautiful being exactly who they are and I love that," said Upton.
And the revolutionary makeup artist herself, Bobbi Brown, picked Upton because "not only is she incredibly beautiful – she is healthy, comfortable in her own skin, has such positive energy, and is a woman who creates her own rules," explained Brown.
Not going to lie, we're pretty excited for this campaign because it will highlight another one of Upton's greatest assets: her face. Based on the photo, it seems that Upton will be featured in a glamorous light for future Bobbi Brown ads. We're loving her radiant skin, bold eyebrows and can we talk about how elegant her black winged liner is?
The first campaign will be released in July, and whatever it is, we're sure it's going to be beautiful.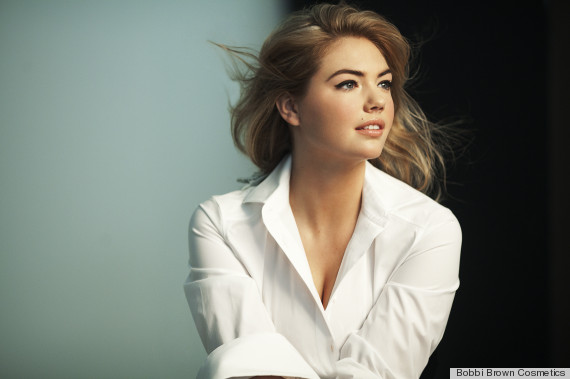 ALSO ON HUFFPOST STYLE:
PHOTO GALLERY
BEFORE YOU GO
All Things Kate Upton
PHOTO GALLERY
All Things Kate Upton