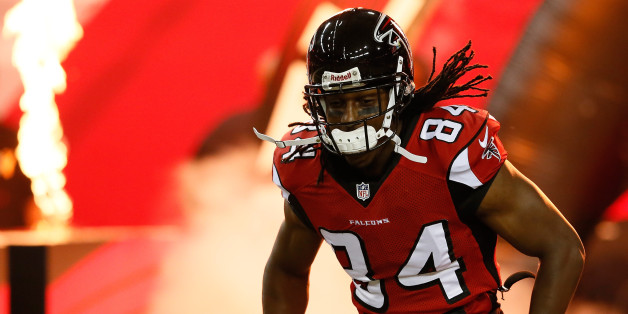 Roddy White should be shelling out for season tickets to Atlanta Falcons games after losing a bet.
The Falcons' Pro-Bowl wideout told someone on Twitter that he would provide him with season tickets at the 50-yard if No. 14 Mercer defeated No. 3 Duke on Friday. The wager came about after White predicted on Twitter earlier in the week that Duke would win the national championship. It became a social media sensation after Mercer stunned Duke, 78-71, on Friday.
@roddywhiteTV @kristenm2185 Mercer gonna beat em first round! #478

— Dylan Hoyt (@DHoyt77) March 18, 2014
@DHoyt77 if mercer beat duke I will give you season tickets 50 yard line first row

— Roddy White (@roddywhiteTV) March 18, 2014
After Mercer's bracket-busting win, White was called to pay up.
Roddy White I think you owe me some tickets!!!! @roddywhiteTV

— Dylan Hoyt (@DHoyt77) March 21, 2014
I'm at work... My phone is dying from all the tweets. So I'm putting it on charge and waiting for @roddywhiteTV to hit me back! #GoBears

— Dylan Hoyt (@DHoyt77) March 21, 2014
Eventually White did address the bet but he seemed unwilling to make good on the full promised payout.
I lost a bet and I will give him tickets to the bears game since he is a bears fan done with this bet

— Roddy White (@roddywhiteTV) March 21, 2014