When we heard French celebrity hairstylist Julien Farel was running a special pop-up salon for players at the Sony Open Tennis Tournament, we had two distinct thoughts in rapid succession:
1. We want a pop-up hair salon!

2. Bet Farel could give us some great advice for workout hair.
You know workout hair, of course, its building block is the boring old ponytail we've all been rocking since 3rd grade P.E. And while functional, that's not so inspiring when you want to look extra stylish working up a sweat (say, for example, the dreaded hiking date). And who knows this conundrum better than tennis players? They play in dresses and jewelry, so their hair has to be on point, too.
Fortunately, Farel -- who runs namesake salons in Manhattan, Miami and Cabo San Lucas -- took time out from tending to the tresses of tennis stars like Rafael Nadal, Novak Djokovic and Victoria Azarenka to share a few favorite styles you can take from the court to the gym to Zumba and beyond.
The Braided Ponytail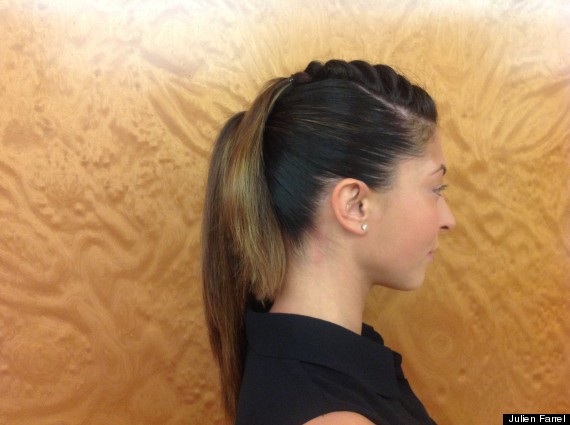 "It's much more secure than a regular ponytail because the loose hair is twisted together and out of your face," explains Farel, who actually creates a new version of the braid each year to update the look based on runway trends.
He adds, "It's about taking a hairstyle that's athletic and purposeful for the court and modernizing it to be on-trend, stylish and give the players that competitive edge to shine on court."
The "Net"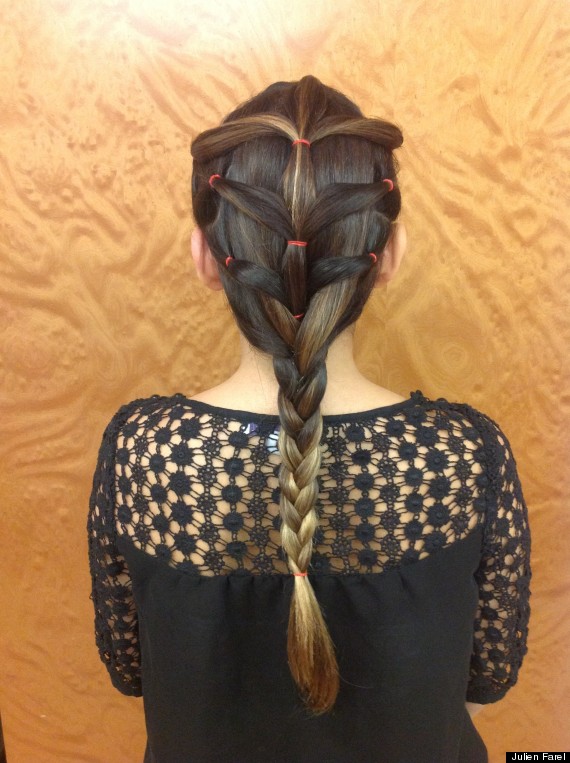 Variations on a theme: Farel created this intertwined "netted" hair style, inspired by the court, to keep every single hair in place. Our advice: grab a girlfriend to serve as a spotter.
The Runway Bun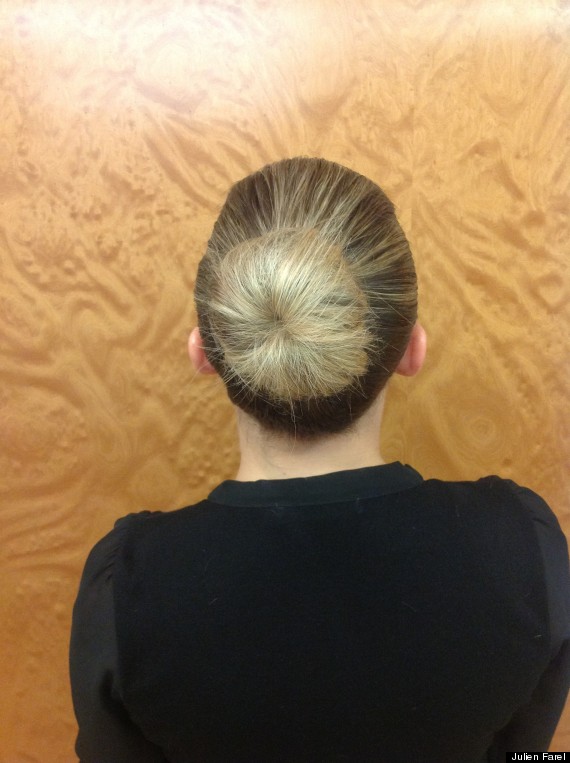 Doing pilates or running on the elliptical? "You don't want hair that's distracting or could easily fall in your face," Farel points out. "Lean your head down, gather hair into a pony, and loosely wrap around into a bun formation. Add hairpins for extra hold and use a styling gel or hint of hair spray to tame flyaways."
The Mohawk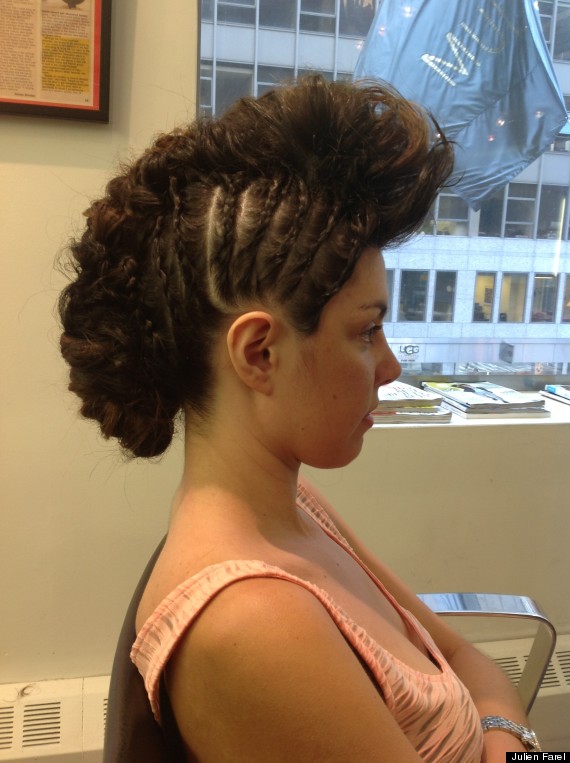 This aerodynamic 'do "immediately implies the player is ready for a fierce game," says Farel.
While not everyone will feel competent enough to try this at home, we're so not above having a stylist step in for high profile sporty occasions. Remember that hiking date? Want extra cheers at the New York City Marathon? Plan on scandalizing your local golf club? Totally worth it.
We're not done with the tips, though. To keep sweat from your face, "Wear a sports band, scarf, or cotton bandana around your hairline," Farel says. "It's stylish and efficient!"
Products are key, he adds, pointing out his own Julien Farel Haircare Vitamin Smooth or Sculpting Gel are ideal to put in wet hair before combing through and tying up in a braid or a ponytail.
And if you're headed outdoors, don't forget to protect your scalp from the sun!
BEFORE YOU GO
PHOTO GALLERY
Celebrity Workout Gear