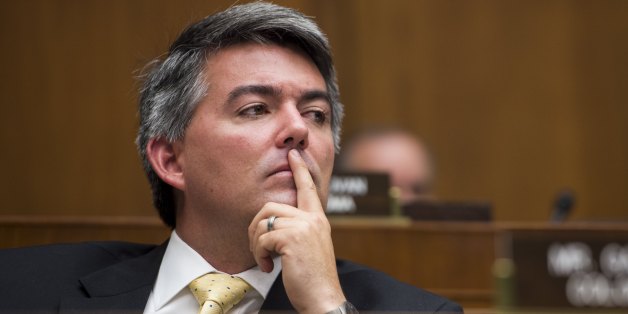 Two weeks after officially launching his U.S. Senate campaign, Rep. Cory Gardner (R-Colo.) has changed course on his abortion views.
In a Friday interview with the Denver Post, Gardner admitted that he was wrong to support personhood in the past, adding that contraception restrictions propelled him to make the switch.
"This was a bad idea driven by good intentions," he told the paper. "I was not right. I can't support personhood now. I can't support personhood going forward. To do it again would be a mistake."
Incumbent Sen. Mark Udall (D) immediately went after Gardner's switch, releasing a statement accusing his Republican opponent of being a pretender on the issue.
"Gardner is showing a profound lack of respect for Colorado voters," Udall campaign spokesman Chris Harris said in a statement, according to TPM. "Coloradans want a Senator who always promotes and protects women's health, not one who simply pretends to during election years."
Back in October 2013, Colorado Secretary of State Scott Gessler announced that the state would place a personhood proposal on its 2014 ballot. Amendment 67 will ask: "Shall there be an amendment to the Colorado constitution protecting pregnant women and unborn children by defining 'person' and 'child' in the Colorado criminal code and the Colorado wrongful death act to include unborn human beings?" Similar personhood measures fell flat in 2008 and 2010 in Colorado.
BEFORE YOU GO
PHOTO GALLERY
Senate Seats Up For Grabs In 2014