Nothing quite compares to the power of a photograph to communicate the goings on in the world. Ranging from the serious to the silly, these photos offer peeks into what happened around the globe this week.
1. In Malaysia, a child poses in front of a board of messages for those aboard the missing Malaysia Airlines jetliner, March 16, 2014. (AP Photo/Vincent Thian)
2. An Iranian man releases a lantern during a celebration marking the last Wednesday of the solar Persian calendar, in Pardisan park, Tehran, March 18, 2014. (AP Photo/Vahid Salemi)
3. A Moroccanwalks on a sand dune with his camels in the southern Sahara desert, March 16, 2014.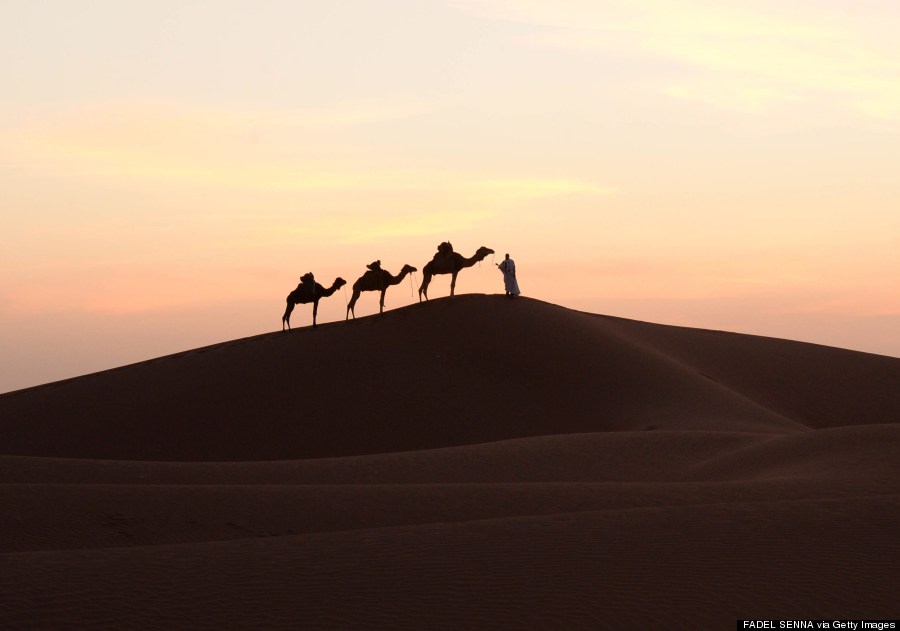 (FADEL SENNA/AFP/Getty Images)
4. Workmen in Crimea change the lettering on the parliament building to a sign that reads 'Crimean Autonomous Council' in Simferopol, March 18, 2014.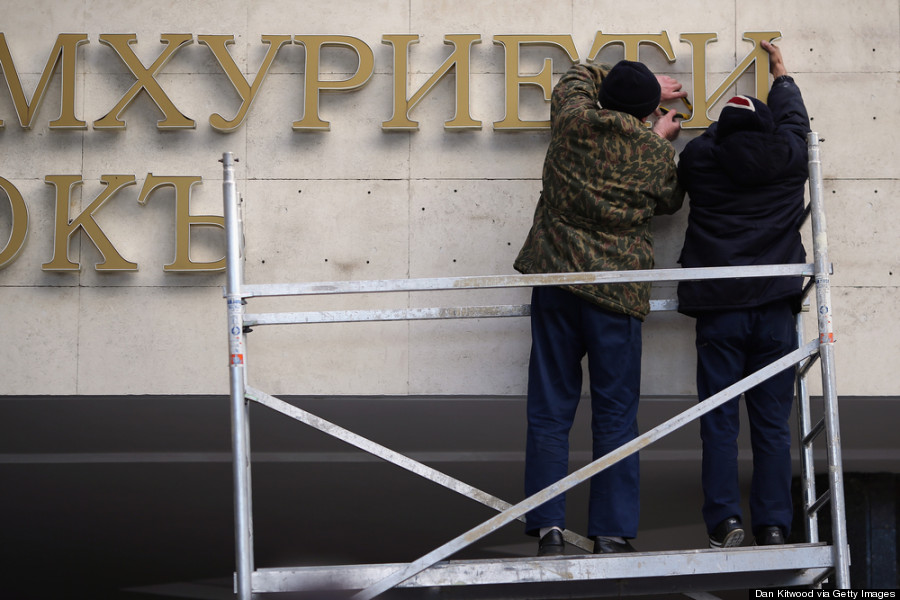 (Dan Kitwood/Getty Images)
5. In Brazil, the Christ the Redeemer statue is illuminated in green in commemoration of St. Patrick's Day on March 17, 2014. (AP Photo/Felipe Dana)
6. In Jerusalem, Ultra-Orthodox Jewish men dance at a rabbinical seminary during Purim celebrations, March 17, 2014. (AP Photo/Sebastian Scheiner)
7. Revelers in India cover each other with colored powder and dance while taking part in Holi festival celebrations in Guwahati, March 17, 2014.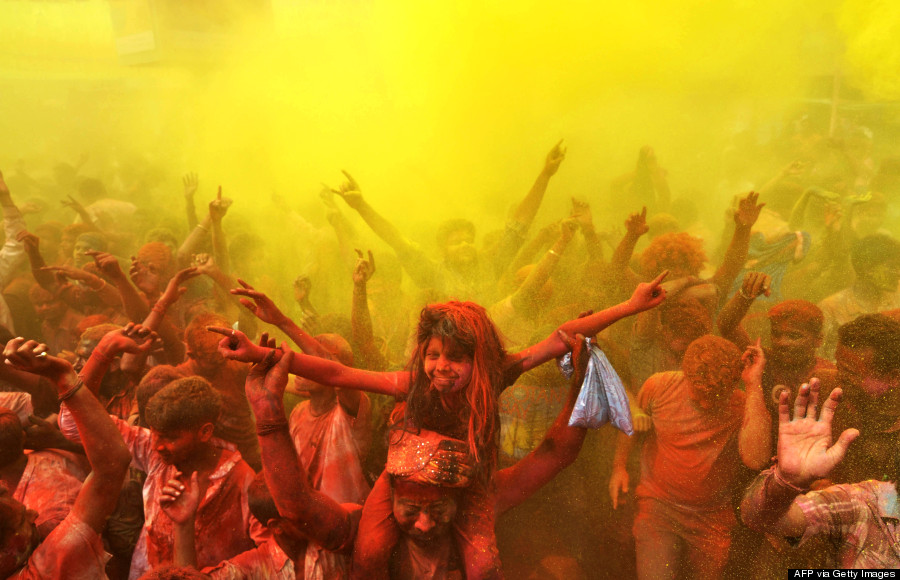 (BIJU BORO/AFP/Getty Images)
8. In the Gaza Strip, a Palestinian man and his daughter are seen amongst wild mustard flowers which grow in the untilled fields, March 20, 2014.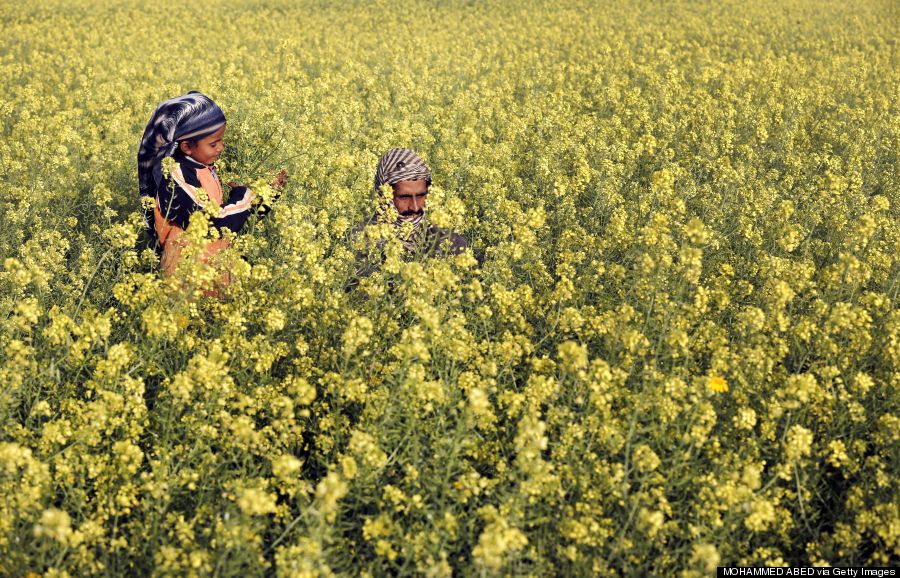 (MOHAMMED ABED/AFP/Getty Images)
9. A Venezuelan student holds a sign reading 'GNB don't kill me. I want to graduate' in front of a National Guard member in Altamira square in Caracas, March 17, 2014.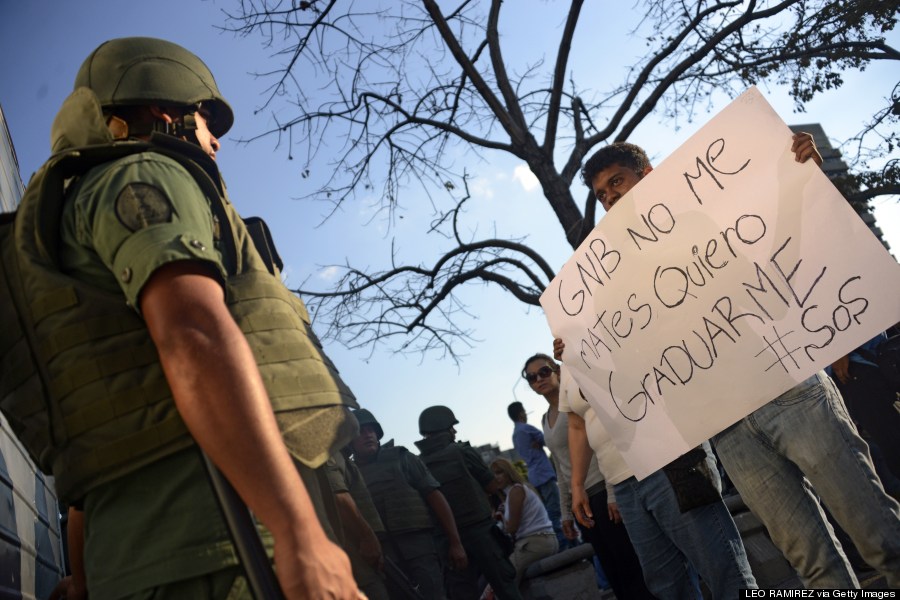 (LEO RAMIREZ/AFP/Getty Images)
10. Algerian security forces stand guard on a ridge looking down on the city of Ghardaia following sectarian clashes, March 18, 2014.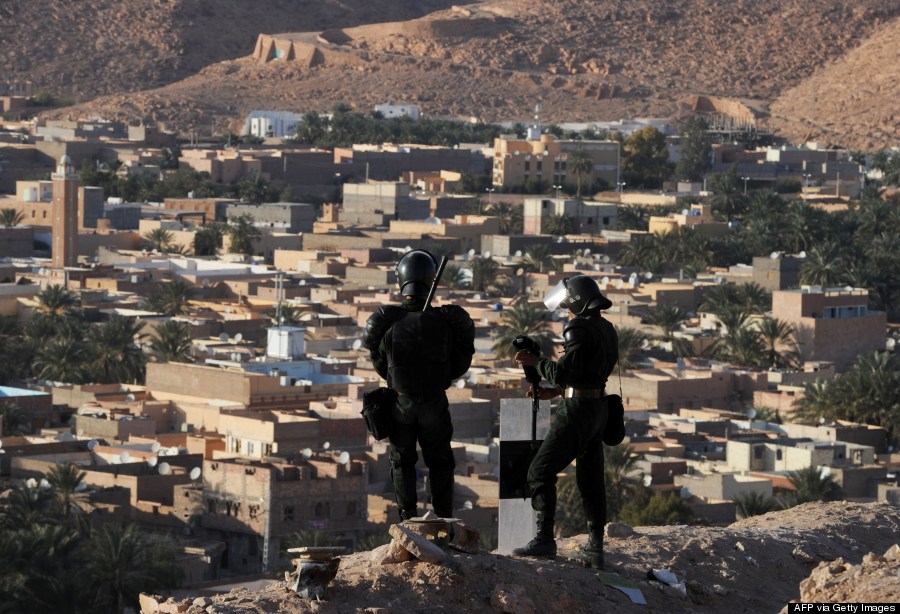 (FAROUK BATICHE/AFP/Getty Images)