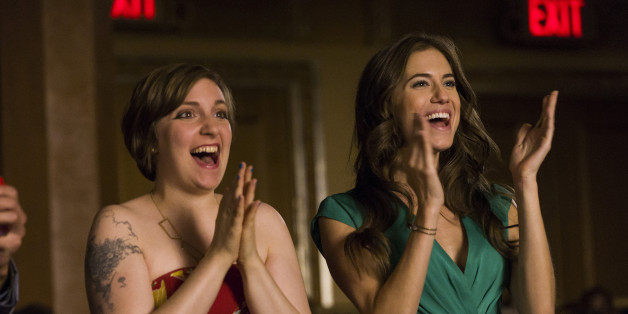 Here at HuffPost Women, one of the things we love most about Lena Dunham's HBO show, "Girls," is the incisive, witty and hilarious dialogue that Dunham and the rest of her writing team come up with every week. So instead of simply recapping Season 3, we decided to pick five quotable gems from each episode.
Episode 12: "Two Plane Rides"
We're not sure why "Bad Timing" wasn't the obvious title for this season's last episode. While last year's finale had Laird overseeing Hannah's breakdown, the friendly neighbor takes on Adam's sister Caroline as a roommate and baby mama in this season's closer. Hannah's life gets turned upside down when she finds out she got into graduate school all the way in Iowa. While Hannah mulls over some big life choices, Shoshanna learns she can't graduate on time due to a failed course. Marnie flippantly tells Shosh she slept with Ray, and the jealousy mixed with a dating-induced academic crisis results in Shosh begging Ray to take her back. B.D. pleads with Jessa to procure drugs for an assisted suicide, but the dying artist realizes she wants to live at the last moment. Hannah wisely decides to drop the bomb that she's moving to Iowa right before Adam takes the stage on opening night, causing a "did they just break up?"-level fight. That the finale ends with a delighted, yet teary-eyed Hannah alone in her apartment doesn't offer much clarity.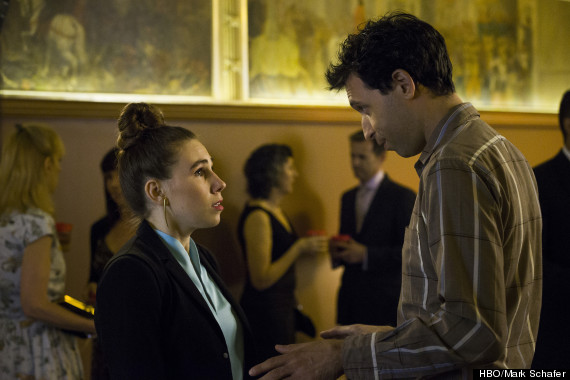 1. Shosh to Marnie on her feeble, narcissistic attempt to comfort her: "It is really helpful to know that you were a fuck up too."
2. Hannah on becoming more driven because of her relationship: "Watching you thrive creatively over these past few weeks, it's made me want to thrive. It's made me want to find a hole in the world in the shape of me and just fill it up."
3. Shosh confronting Ray after she learns he's been sleeping with Marnie: "We're gonna have a chat. At intermission you're gonna buy some M&Ms and we're gonna have a fucking chat."
4. Elijah on his useful ability to predict the future: "I'm really intuitive about these things. I've predicted two of my friends' divorces, one pregnancy and a couple of natural disasters."
5. Adam on his and Hannah's shared emotional high maintenance: "Can't one thing ever be easy with you?"

BEFORE YOU GO