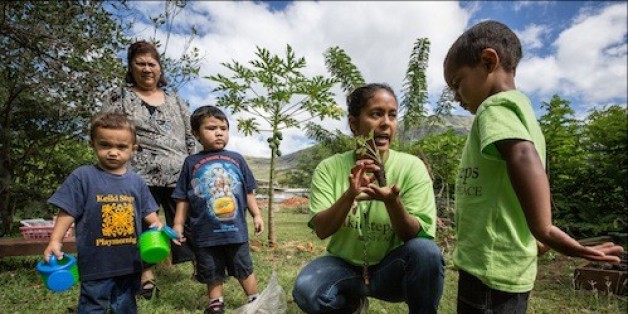 Fabian Marshall lives next door to his 4-year-old son's preschool.
But when the day is done, it's as if the preschool wasn't even there. The school is a large mat, or a tent. A park bench under the shade at the grassy area bordering the Waianae Boat Harbor.
This is a traveling preschool, there to serve the homeless that live within the adjacent kiawe-tree encampment and surrounding areas.
Read more on www.civilbeat.com