We didn't think the day would come when we would be physically moved by just a hairstyle. How wrong we were. Nigerian photographer JD 'Okhai Ojeikere documented the stunningly experimental coifs of Nigerian women in his series aptly titled "Hairstyles." The results are nothing short of visually hypnotic.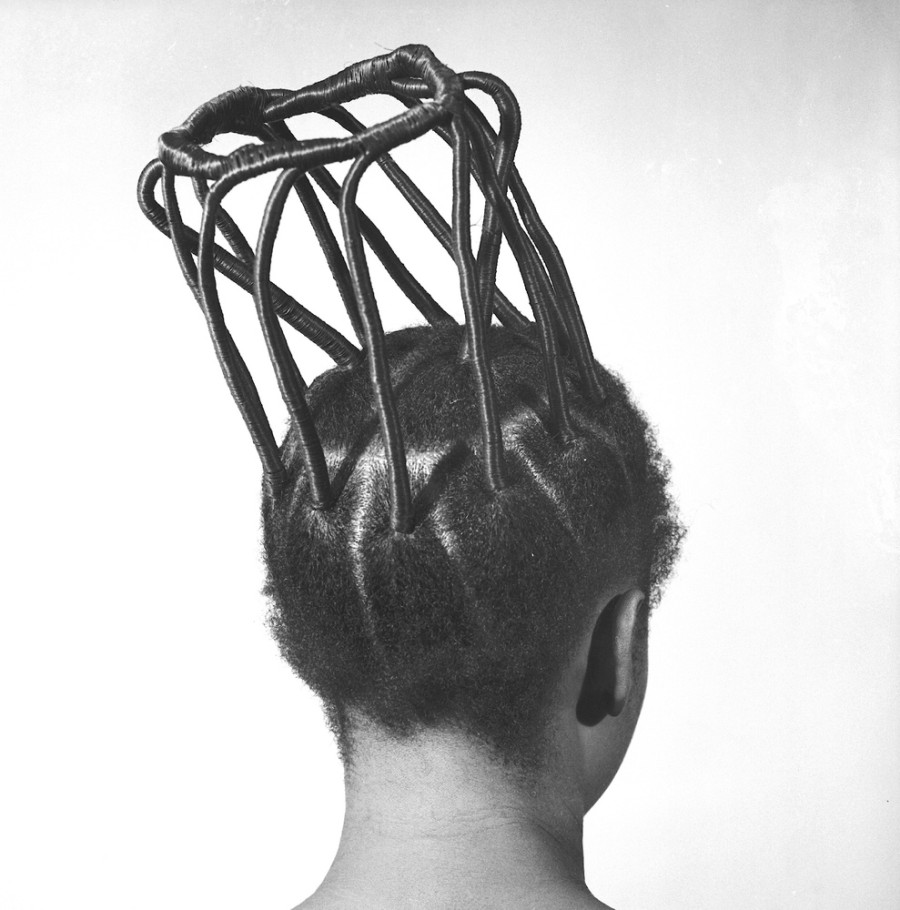 Onile Gogoro of Akaba, HD273/75, 1975. ©J.D. Okhai Ojeikere and Courtesy Gallery Fifty One
Capturing the intersection of cultural tradition and personal expression, Ojeikere's photographs show what happens when personal style bleeds into the realm of art. Thanks to an onslaught of coiling curls, gravity-defying braids and zig-zagging parts, the women's hairstyles featured in his images become living sculptures. Some stand up on their own while others incorporate thread to achieve their remarkably independent shapes. Captured from behind in minimalist black and white, Ojeikere's images read far more like avant-garde artworks than hairspiration. Without ever showing his subjects' faces, he creates a striking portrait of Nigerian beauty.
Ojeikere, who was born in 1930, passed away in February of this year, though his imagery remains as vibrant as ever. See a sample of his striking portraits below and let us know your thoughts in the comments.
PHOTO GALLERY
Stunning Portraits Of Nigerian Hairstyles