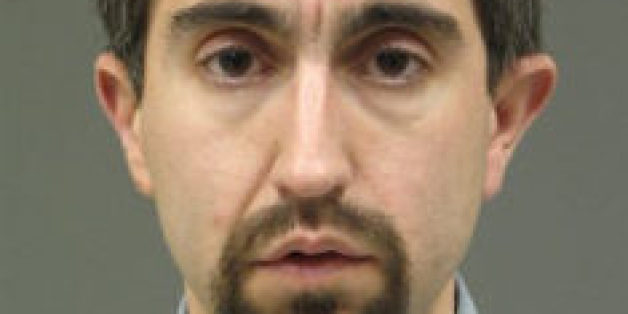 A former pediatric neurologist pleaded guilty Friday to federal charges surrounding the exchange of prescription drugs for sex in 2009.
Joshua Baron, 40, also confessed that he wrote about 149 prescriptions to 16 people, totaling thousands of doses, in exchange for sexual favors between 2006 and 2011, according to the U.S. Attorney's Office in Chicago.
The suspended doc appeared in court on Friday, roughly three years after police busted him for attempting to trade prescription drugs with an undercover officer.
According to the Chicago Tribune:
Baron was initially charged in January 2011 after a sting conducted by the Wilmette Police Department. He was charged federally in October of that year after a broader investigation by the Drug Enforcement Administration and Chicago Police Department, federal authorities said.

Baron was suspended from his job at Rush University Medical Center in Chicago after his arrest.
In total, Baron dispensed 1,680 pills of Adderall, 1,830 pills of Norco, 180 pills of Percocet, 1,710 pills of Xanax, 270 pills of Vicodin, 180 pills of Demerol, 90 pills of Dilaudid, 120 pills of Focalin, 150 pills of Phentermine, 30 pills of Klonopin, and 15 pills of morphine sulfate, according to authorities.
He also admitted posting at least 78 listings to Craigslist advertising the drugs in the "Men Who Would Pay" and "Casual Encounters" sections of the website.
He faces a maximum sentence of 20 years in prison and a $1 million fine. His plea agreement provides a nine to 11 year sentencing recommendation.