Museum-goers were treated to a shocking display at Florence's Uffizi Gallery on Saturday when a visitor stripped naked before Sandro Botticelli's "Birth of Venus."
As the naked man faced the Botticelli painting, he struck the same pose as the goddess depicted in the 15th-century work. He then scattered rose petals around him and took a knee in front of the famous artwork, according to local reports.
Visitors to the Italian museum captured photos of the scene, which may be best described as an unexpected piece of performance art. It wasn't long before the images were widely shared on social media.
(Story continues below)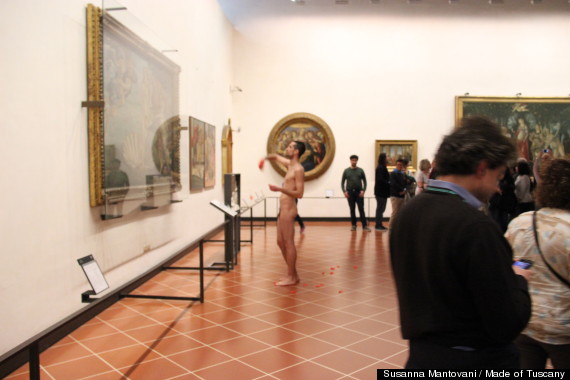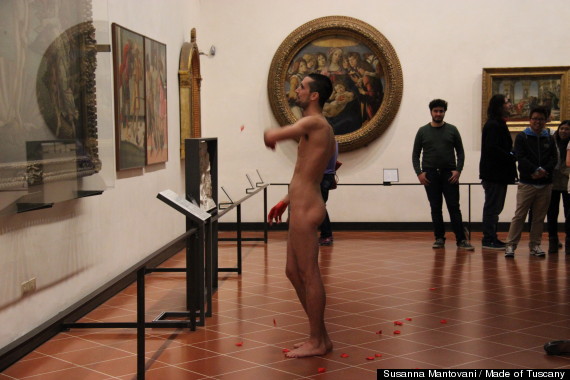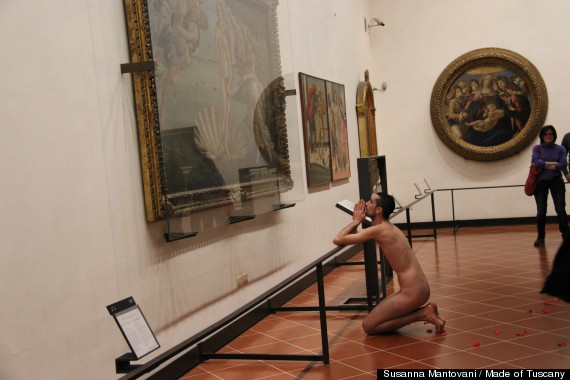 Museum workers who spoke to La Repubblica described the incident as peaceful. The man, identified only as a 25-year-old Spanish tourist, was eventually torn away from the Botticelli painting by police. As he was taken into custody, the Spaniard reportedly shouted "freedom, freedom!"
He was later charged with indecent exposure, La Nazione reports.
BEFORE YOU GO
PHOTO GALLERY
11 Shocking Acts by Artists