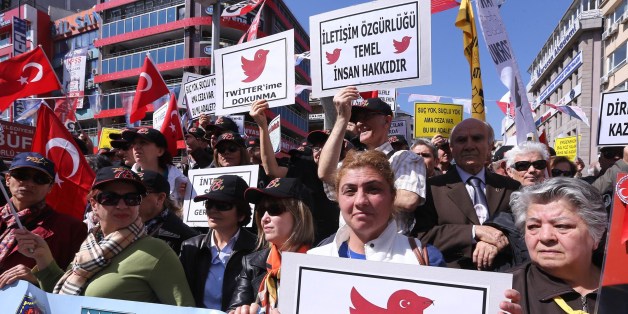 1. World Leaders Meet In The Netherlands

Over fifty world leaders will convene in The Hague this Monday and Tuesday to discuss ways to prevent nuclear terrorism, reduce nuclear materials worldwide, and improve international cooperation. This will be the third Nuclear Security Summit of its kind since the meeting was first introduced by President Obama back in 2009, with the past two held in South Korea and Washington. While these talks haven't caused grand sweeping changes so far, the world has nevertheless made progress in decreasing the dangerous practice of using highly enriched uranium for nuclear reactors.
World leaders are expected to reaffirm these commitments this week, as well as discuss restricting the production of plutonium, another radioactive substance best kept out of the wrong hands. The importance of these summits was highlighted recently during a statement by Dutch Prime Minister Mark Rutte, who says there were 146 nuclear "incidents" reported just in the past year, a high figure when you consider one is probably too many.
2. The G7 Holds An Emergency Meeting

Since wold leaders had a trip to Europe on the agenda anyways for the aforementioned nuclear summit, the G7 decided it would be a good time to hold an impromptu meeting to discuss the ongoing Ukraine crisis. The heads of state for France, Germany, Canada, Britain, Japan, and the U.S. will consider potential measures to bolster support for the Ukrainian government and penalize Russia for its moves in Crimea.
3. Obama Meets The Pope

After his stint in The Netherlands, President Obama will head to the Vatican to meet with Pope Francis for a discussion and series of photo ops. Both leaders are expected to discuss inequality, fighting poverty, and Middle East peace among other things. It's also thought that the trip may help Obama's popularity, allowing him to capitalize on some of the collective swoon Pope Francis is enjoying these days.
Take a look at HuffPost's report here on what to expect for the trip.
4. Threats Of Violence Loom Ahead Of Afghan Election

Last week, young Taliban militants attacked the famous Serena hotel in Afghanistan's capital, killing nine people, including several children. The attack appears to be part of the group's attempt to disrupt Afghanistan's upcoming presidential elections which are slated to occur on April 4th.
The Taliban vowed to do what they could to stop the vote, potentially seeing any success of Western democratic institutions as a threat to their own legitimacy. Now in the week leading up to the election it seems the militants are ramping up their campaign of terror in order to accomplish that. For more on the details of the election itself, The Guardian newspaper has a good round up here.
5. U.S. Special Forces Arrive In Uganda

Around 150 U.S. troops, along with a few aircrafts are set to arrive in Uganda this week to aid in the search for fugitive warlord Joseph Kony. The hunt for Kony has been an ongoing effort between Ugandan and U.S. forces in order to bring him and his Lord's Resistance Army to justice for their horrific attacks in Eastern and Central Africa, to which attention sprung up during the well-meaning but horribly misguided KONY 2012 campaign.
It's estimated that Kony's forces number only around a few hundred, and attacks by his group have vastly decreased in recent years. This has led some Africa analysts to note that the American reinforcements may have less to do with catching the warlord, and instead be a way of increasing security cooperation and the training of Ugandan troops to deal with terrorist threats from neighboring Somalia. It may also indirectly be a way of giving the U.S. more leverage on Ugandan politics, especially in regard to reversing Kampala's repressive anti-gay laws.
6. Turkey's Twitter Ban Continues

Following a series of embarrassing moments including possible leaked phone calls that showed government corruption, Turkish Prime Minister Recep Tayyip Erdogan vowed to eradicate Twitter in the nation. Tweeps inside and outside the country reacted with derision and mockery and ways to circumvent the ban sprung up everywhere. Turkey's government has since ramped up efforts to enforce the ban, and this week will see how that plays out.
#TwitterBlockedinTurkey pic.twitter.com/It1lmgaSMu

— ian bremmer (@ianbremmer) March 21, 2014
BEFORE YOU GO
PHOTO GALLERY
Erdogan Mocked By Turkish Twitter Users