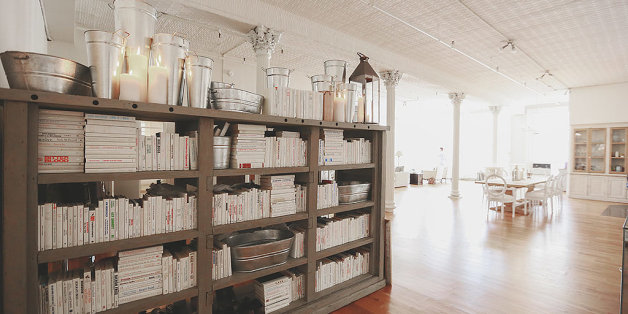 The best part of working with Marissa is that she is confident in her style, which made making decisions easy. In fact, she even made a few decisions without me, which ended up working out wonderfully.
The 12-foot bookshelf that separates the entryway from her dressing room was an impulse buy from a SoHo boutique. The shelf itself wasn't actually for sale, but once she decided she needed to have it, that was it. She texted me a photo asking me if I liked it and when I replied with a resounding "YES!," she said "Good, because it's being delivered tomorrow."
For the full story, visit our friends at POPSUGAR Home.