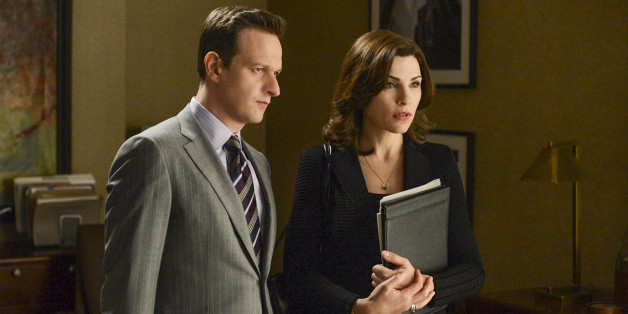 The shocking twist from Sunday night's episode of "The Good Wife" has left fans in mourning.
(Spoiler alert if you haven't seen the latest episode of "The Good Wife.")
After five seasons on the series, Josh Charles' character, Will Gardner, was shot and killed. Julianna Margulies, who stars as Alicia on "Good Wife" and is also a producer on the show, answered questions about the episode on the show's Facebook page on Monday.
Although Alicia and Will had become rival lawyers on the series, they were previously lovers and many fans had hoped they would eventually get back together. Margulies never saw things working out, however, even if he had lived. "I actually never thought they could make it, too much baggage on both sides," she wrote.
As far as how Will's death will affect Alicia, Margulies believes it "makes the character of Alicia have to move in a different direction," and that it "brings out a very new and different Alicia." Margulies teased that viewers will get to see what Alicia really thought about Will and warned fans to come prepared for future episodes. "For next week's show I highly suggest a box of tissues by your side," she wrote.
Charles also spoke about the shocking episode on Monday on "Late Night with David Letterman," saying how his final episode was "a really proper goodbye to the character." He also gave a shout out to the fans, thanking them for their comments and support. "Everything's going to be okay!" he said.
"The Good Wife" airs Sunday at 9 p.m. ET on CBS.
BEFORE YOU GO
PHOTO GALLERY
The Good Wife