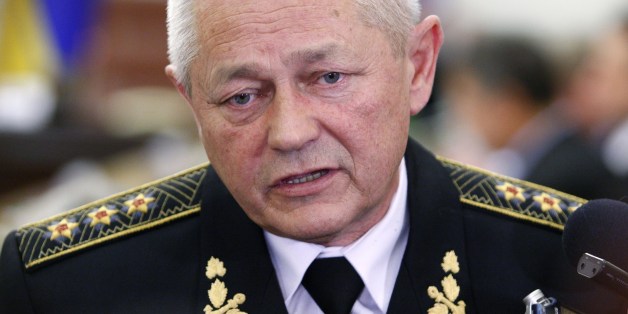 KIEV, March 25 (Reuters) - Ukraine's acting defence minister offered to step down on Tuesday over his handling of Russia's annexation of Crimea, but his resignation was immediately turned down by parliament.
"Given that some may not like the actions I am taking ... I will not cling to my post," Ihor Tenyukh told lawmakers a day after Ukraine began withdrawing troops from the Black Sea peninsula.
"If the leadership has a different view of developing events and other candidates, I, acting defence minister General Tenyukh, offer my resignation."
Asked to vote, 197 lawmakers accepted the resignation, but this was well short of the 226 reqauired for it to pass. (Reporting by Natalia Zinets; Writing by Matt Robinson; Editing by Richard Balmforth)