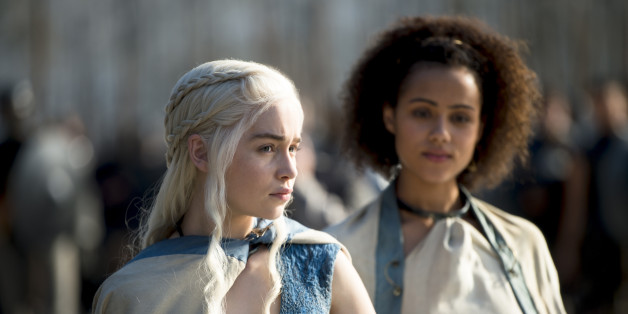 All men must die, but all students must avoid "Game of Thrones" spoilers.
A Belgian math teacher threatened to reveal who died in Season 3 of "Game of Thrones" if his noisy classroom didn't start paying attention, the Telegraph reported. He asked his students if they watched "Game of Thrones," and when the majority said they did, he said, "Well, I've read all the books. If there is too much noise, I will write the names of the dead on the board."
According to the Belgian newspaper Het Nieuwsblad, the teacher began writing names of dead characters on the board when the class refused to quiet down.
One student wrote about the incident on French forum DanstonChat.com (in an English translation of the original text), "My math teacher is a genius." After the teacher spoiled who died, the student described, "About 20 people sighed in disgust. Well I can tell you that there's been a religious silence during the last lesson."
And that, teachers all over the world, is how it's done.
Season 4 of "Game Of Thrones" debuts April 6 on HBO.
BEFORE YOU GO
PHOTO GALLERY
"Game of Thrones" Season 4 Character Posters