If you thought Lady Gaga's latest video was a bit confusing, then you'll definitely have trouble understanding supermodel Anja Rubik's appearance in Dorota Maslowska's new music video.
Rubik, who's not only been featured on many Vogue covers, but has also done campaigns for brands like Lanvin and Chanel, is shown as a "Polish council estate princess" in Maslowska's (aka Mister D) music video.
The video is called "Chleb," which translates to "bread" in Polish. Shot "deliberately lo-fi" and with obvious classist/political undertones, we see Rubik showing a side very unlike her usual catwalk presence. It might also feature a music video first -- a supermodel riding a massive Dachshund.
Check it out for yourself and tell us what you think.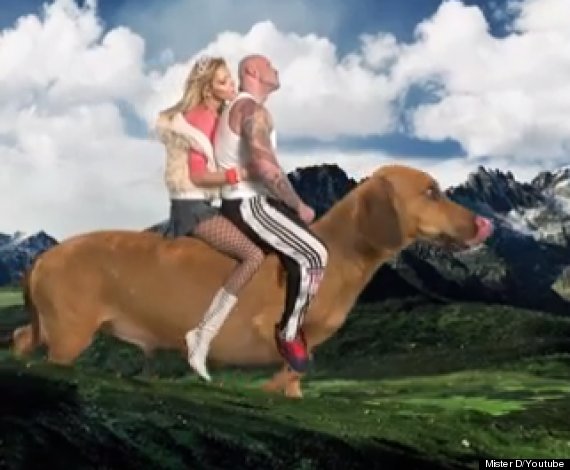 BEFORE YOU GO
PHOTO GALLERY
Supermodels In Art