There are several dazzling divas celebrating birthdays this week--Chaka Khan, Aretha Franklin, Diana Ross and Mariah Carey. And while we don't want to play favorites, let's be honest, Miss Ross is the diva of all divas.
From her meteoric rise to superstar with The Supremes to her legendary solo career, Diana has continued to mesmerize us with her out-of-this-world talent. And the Rock and Roll Hall of Famer's iconic status was further heightened by her stunning style. We can't get enough of her sparkly gowns, big hair and limitless swagger.
In fact Diana is still rocking versions of the same eye-catching looks she did back in the day. So, to celebrate her big 70th birthday (today March 26), we've pulled together a few examples of the diva's enduring style.
Check 'em out...
Ravishing in red ruffles: 1987 and 2007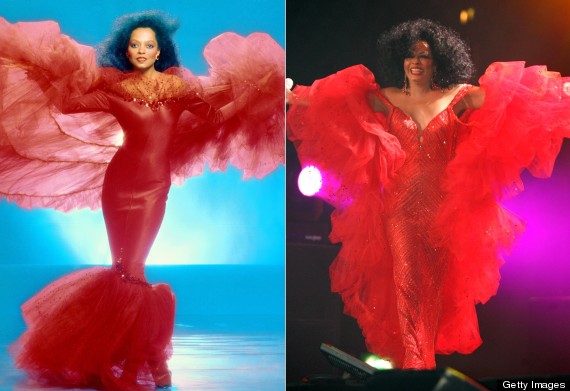 Sexy in slinky white dresses: 1970 and 1995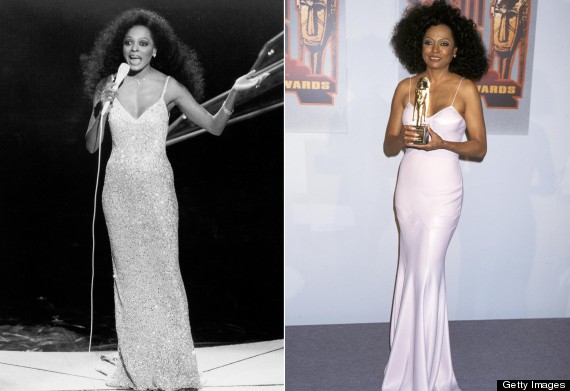 Fabulous in fresh florals: 1975 and 2005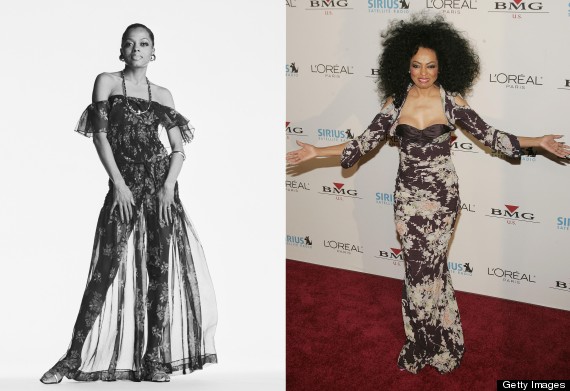 Even more evidence of Miss Ross' fashion forward life...
BEFORE YOU GO
PHOTO GALLERY
Diana Ross Style Evolution